Bollywood is one of the biggest and most popular film industries in the world and likewise, its celebrities too are known by many around the globe. Naturally, fans of these stars are keen to know about their personal lives as well, especially who they are dating. And while rumour mills are often abuzz, wedding dates of these Bollywood stars too become the topic of every news publication. With countless stories being published on whether a rumoured couple is getting married or not, with all the reported details, the question remains, why do Bollywood celebrities like to hide the date of their wedding?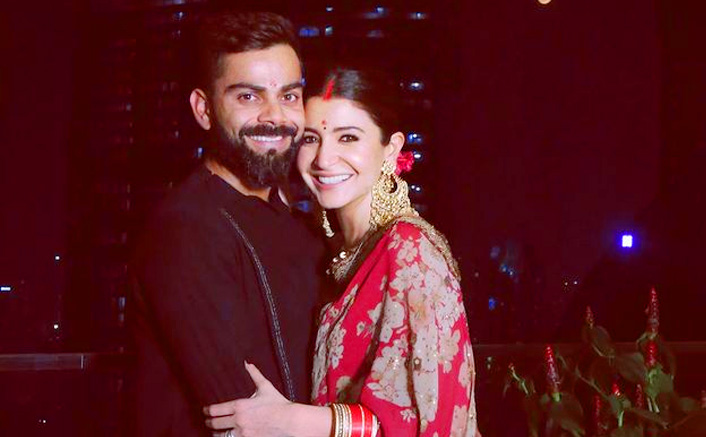 In the recent past, many Bollywood stars have tied the knot – one of the most famous ones being Anushka Sharma and her marriage to Virat Kohli. The new parents tied the knot in 2018 after a whirlwind romance, but never did they announce their wedding date or even reveal any plans of their marriage. In fact, as the two were spotted leaving for Italy with their families, they still denied any reports of tying the knot. However, it was only hours later that the two shared photos of their blissful ceremony announcing that they had tied the knot.
Later that year, Sonam Kapoor and Anand Ahuja were rumoured to say their I do's. And unlike Anushka Sharma and Virat Kohli, the Kapoor family – only days ahead of the wedding – released a statement that the two were getting married. Paparazzi stationed outside clicked all the celebrities who attended with no photos from the inside being leaked. But that was only a matter of a few hours as videos of the Bollywood stars dancing inside started making rounds on social media.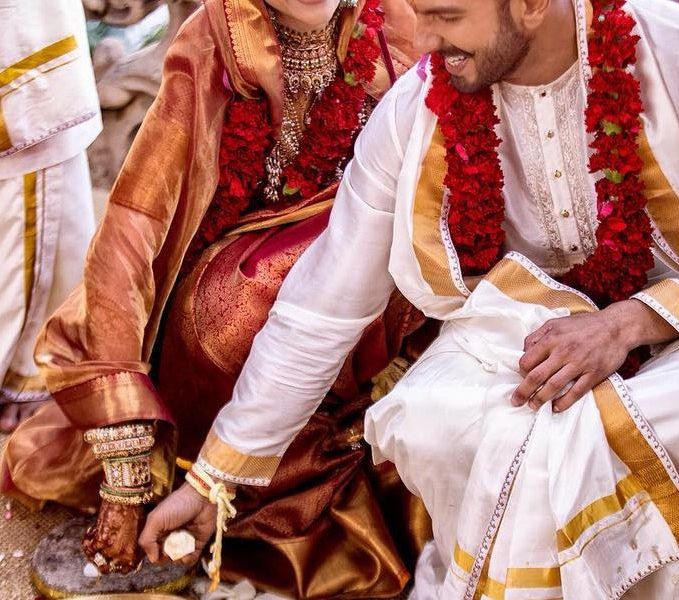 Fast forward months later, Deepika Padukone and Ranveer Singh were also reported to tie the knot in Italy. The two were spotted together numerous times and always seemed like they were in love but never publicly confirmed the status of their relationship. It was only after the wedding festivities were underway and done that the couple took to social media and shared photos from their ceremony. In fact, their wedding also had a no-phone policy and guests' smartphones were taken away from them. Some claim that it was so that no photos or videos were leaked whereas others claim that it was because Deepika Padukone and Ranveer Singh wanted the guests to enjoy the moment.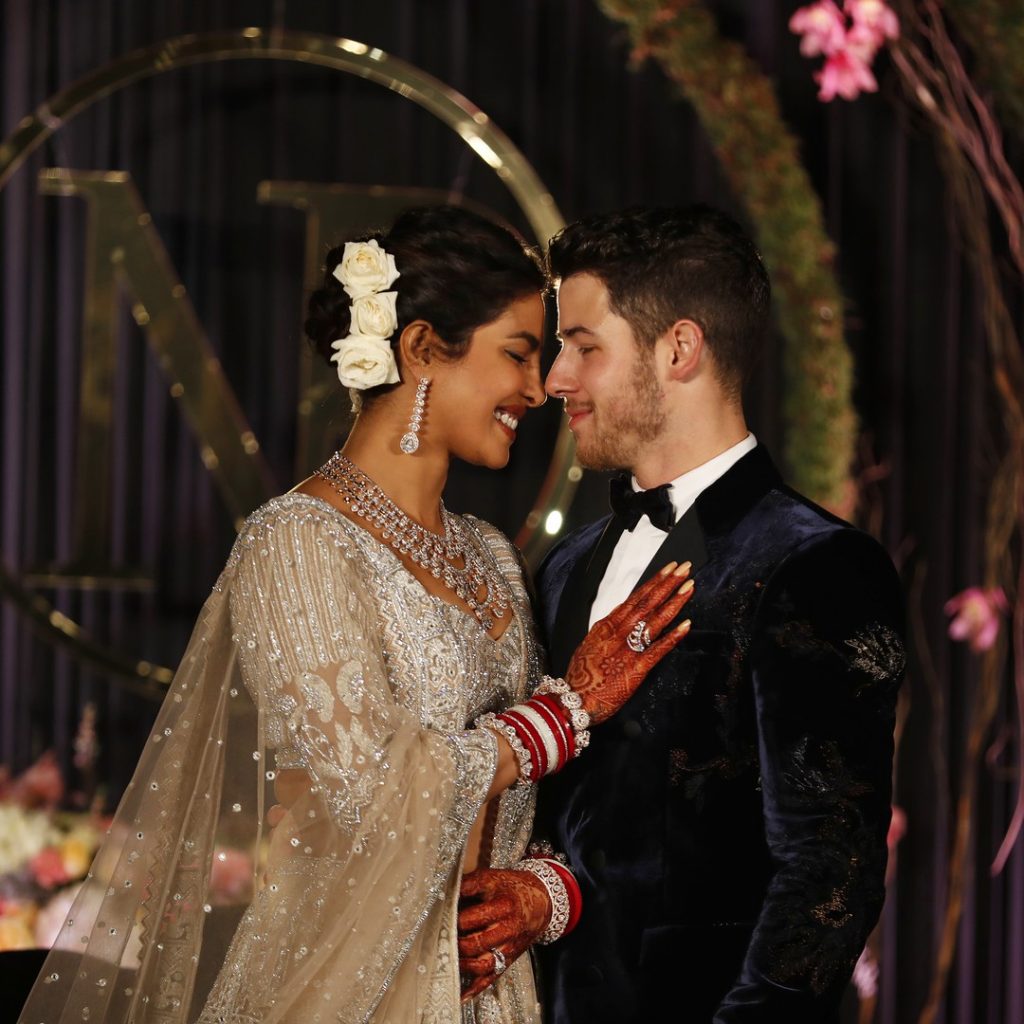 Later that month, Priyanka Chopra and Nick Jonas tied the knot. And while they did not announce their wedding dates, they did share news of their engagement/roka ceremony which was held earlier in the same year.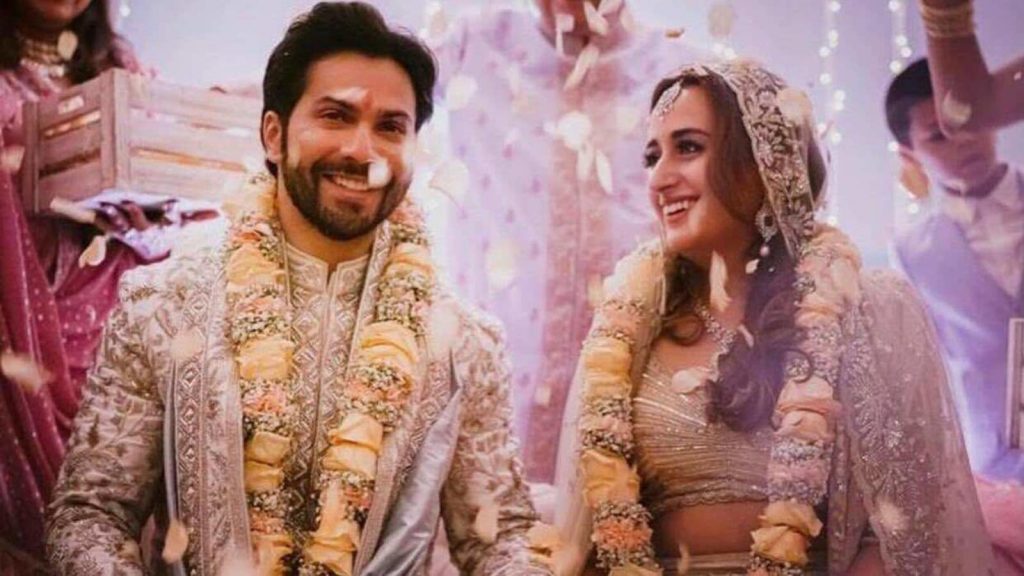 Next, it was Varun Dhawan and Natasha Dalal's turn. The couple had been dating each other since their school days and were sure that they wanted to tie the knot, but never revealed their plans. But netizens were quick to figure out as Alibaug was booked for their wedding festivities. Due to the pandemic, the guests' list was cut short which meant that no other Bollywood celebrities were spotted. While the actor never announced the date of his wedding, photographers were stationed outside the venue to catch their first glimpse as a couple. After sharing their first photo as a married couple, Varun Dhawan and Natasha Dalal stepped outside the venue and posed for the photographers.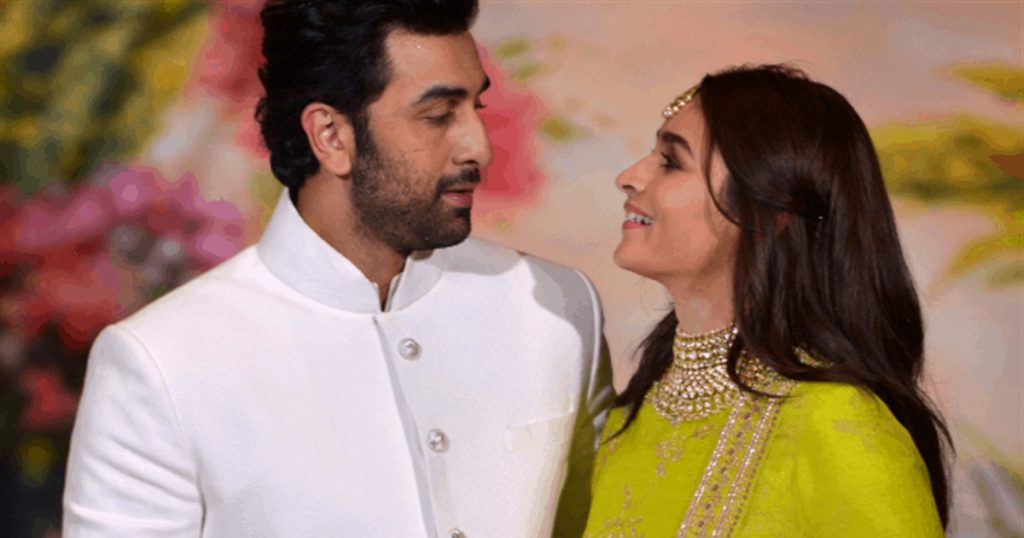 Moving on, Ranbir Kapoor and Alia Bhatt too had been dating for quite a while. The two haven't spoken much about their relationship but their outings together and time with each others' families have proved that they are dating. Earlier, Ranbir Kapoor even revealed that he and Alia Bhatt were to tie the knot in 2020 but had to change plans because of the pandemic and the demise of his father, Rishi Kapoor. Currently, the couple is rumoured to get married before the end of the year. But like most couples, they too haven't announced an official date. At least not yet.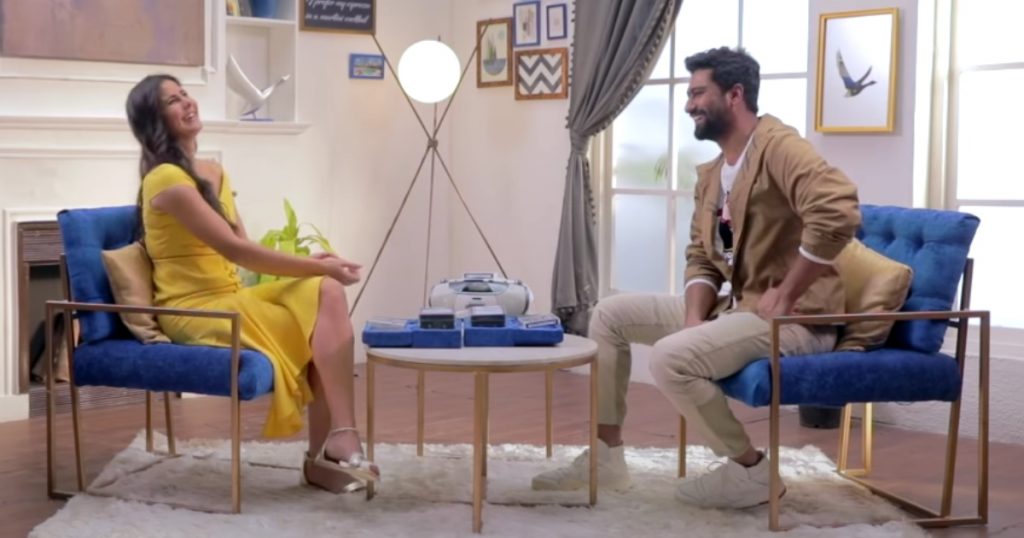 Similarly, Katrina Kaif and Vicky Kaushal have been rumoured to be dating as well. The two have been spotted together on various occasions – some when Vicky Kaushal was spotted leaving the actress' house. The two reportedly also spent the New Year together. News of their rumoured roka started making rounds a few months ago, however, their families and team members quickly shut them down. In fact, Vicky Kaushal recently himself shared that he will get engaged soon. However, this time around, rumour mills are abuzz claiming that the two will be getting married in December this year. And while they haven't made any announcements, the question remains: Why don't Bollywood celebrities like to announce their wedding dates?
It's not like fans are going to barge indoors, but a wedding is a special moment between two people that they'd often like to share with their families and those close to them. At a time and in a profession where everything is out in the open, it is moments like these that most stars choose to guard against the rest of the world. Yes, they may announce and share their wedding photos later and share anecdotes about it later on, but the few moments of closeness and changing of life is something that these stars – much like the rest of us – want to take in wholeheartedly, without any distractions. In order to avoid that moment being a part of their public life as well, they choose to not announce their wedding dates as it could sabotage that once-in-a-lifetime experience for them. After all, none of us would want cameras flashing on our faces when we're tearing up at saying our I do's. So why should Bollywood celebrities have to face the same?
Original posted at www.masala.com