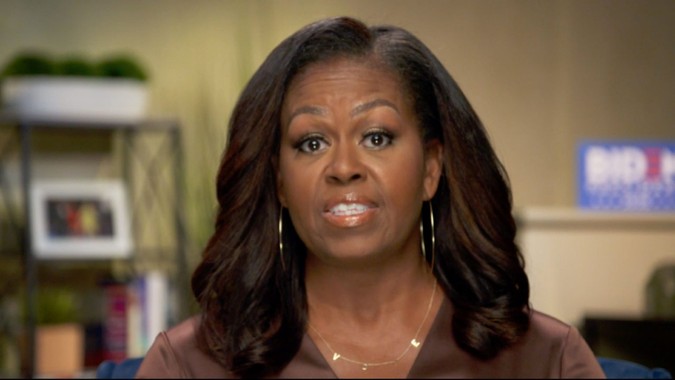 Shutterstock / Shutterstock
When it comes to grabbing coffee, going shopping or choosing what to wear, celebrities don't always favor huge chains and big designer names. Stars have their favorite small businesses too, and when they let their love for a small business be known, it can often lead to a major boost in sales.
Here's a look at some lesser-known businesses that have gotten big support from big names.
2021 Small Business Spotlight: Nominate Your Favorite Small Business and Share With Your Community
Alfred Coffee & Kitchen
Not all celebrities rush to Starbucks to get their caffeine fix. Alfred Coffee & Kitchen is a favorite of celebrities like Kendall Jenner, Rosie Huntington-Whiteley and Joe Jonas, Racked reported. The coffee shop started with one location on Los Angeles' Melrose Place and has expanded to a number of venues throughout the L.A. area, plus locations in Austin, Texas, and Japan.
See: Small Businesses That Were Boosted by a Famous Visit
ByChari
When ByChari jewelry designer Chari Cuthbert created a custom "vote" necklace for Michelle Obama, she had no idea that the former first lady would wear it during her speech at the Democratic National Convention, CNBC reported. After seeing a spike in demand for the custom creation following the speech, Cuthbert added a version of it to her website.
"Immediately, within minutes, we had doubled our revenue for the day — within 30 minutes of the speech," she told CNBC. "It was just insane to see that kind of response."
Read More: Creative Ways Small Businesses Stayed Open the Past Year
Health Nut
If you've been an avid watcher of "Keeping Up With the Kardashians," you've no doubt seen the famous sisters eating takeout salads from Health Nut, a health food restaurant with locations in California's San Fernando Valley. Kim Kardashian even shared the exact salads she and her sisters each prefer in a since-deleted blog post.
THE SALADS! #KUWTK pic.twitter.com/5uH5OHMjMu

— Kardashians on E! (@KUWTK) April 20, 2015
Mackage
Mackage was a relatively unknown fashion brand until Meghan Markle wore the line's Mai coat during a visit to Belfast in 2018. She had also worn coats from the brand in the days following her engagement announcement and to the Invictus Games. Mackage founders Elisa Dahan and Eran Elfassy told WWD that the company received 1.6 billion media impressions 24 hours after Markle wore their coat to the Belfast outing. In addition, when Markle wore a Mackage coat the day after her royal engagement was announced, the brand's site traffic quadrupled.
Check Out: What COVID-19 Has Meant for Small Businesses
Maxfield
Madonna, Prince, Keith Richards, Ringo Starr, Lenny Kravtiz and Johnny Depp have all been spotted shopping at this edgy Los Angeles boutique, Refinery29 reported. The store boasts 128,000 followers on its Instagram, with the Hilton sisters being among them.
The Sporkful
In a recent Instagram post, Sarah Jessica Parker shared that she was a fan of the NY Sfoglini Pasta from Cascatelli by Sporkful. She called the pasta, "indescribably delicious. Like a new definition of delicious" and noted that the post was not an ad. "It's just about pasta," she wrote.
More From GOBankingRates
Last updated: April 8, 2021
About the Author
Gabrielle joined GOBankingRates in 2017 and brings with her a decade of experience in the journalism industry. Before joining the team, she was a staff writer-reporter for People Magazine and People.com. Her work has also appeared on E! Online, Us Weekly, Patch, Sweety High and Discover Los Angeles, and she has been featured on "Good Morning America" as a celebrity news expert. 
Original posted at www.gobankingrates.com