After Hutchence invited the couple to an after party, the INXS frontman reportedly began flirting with the pop star.
Speaking on A Current Affair in 2014, Minogue shared that their chemistry was instant. When Hutchence approached Minogue, he said: "I don't know what we should do first, have lunch or have sex."
"He did ask to kiss me numerous times, and I did say no numerous times," Minogue said.
Just months after the party, Donovan was no longer in the picture, and Minogue and Hutchence's relationship began.
Fans have long believed Minogue was the inspiration behind INXS hit song, 'Suicide Blonde.' And rumours were confirmed by Minogue in 2020 when she spoke to News Corp in an interview.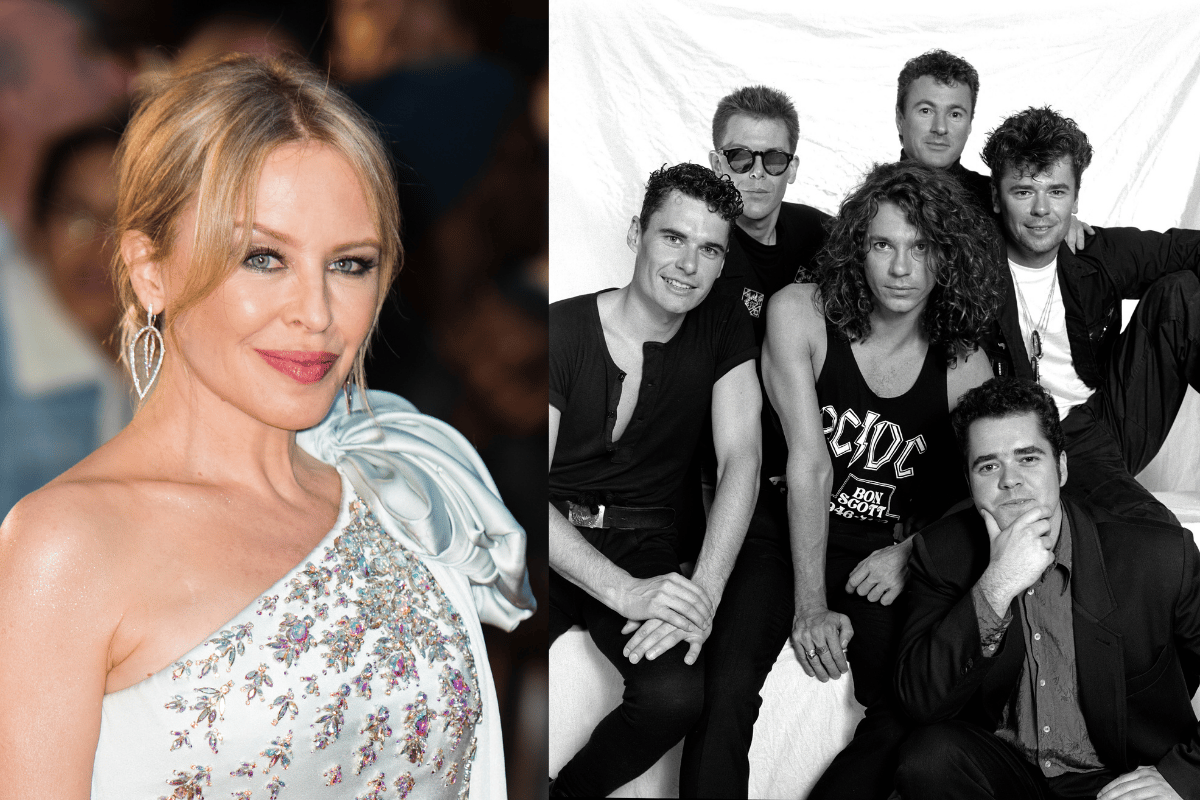 Image: Getty.

"'Suicide Blonde' came from me talking about my character in The Delinquents. We met just after that. My hairdresser called the [colour of the] wig I had to wear suicide blonde."
Lily Allen and George W Bush.
'F*** You' was quite the expletive anthem in the late 2000s. Lily Allen went political with her lyrics for the dance pop track, speaking out against then-US
President George W. Bush.
So, you say it's not okay to be gay, well; I think you're just evil
You're just some racist who can't tie my laces
Your point of view is medieval
You say, you think we need to go to war, well, you're already in one.
And the message most definitely got through. 
Original posted at www.mamamia.com.au