Coming off a series of controversial public appearances, rapper and businessman Kanye West returned to Twitter on Friday night and was soon welcomed back by another major name.
On Monday, West appeared at his Yeezy brand fashion show in Paris wearing a shirt sporting the phrase, "White Lives Matter," a common inversion employed by white supremacists as well as general opponents of the Black Lives Matter social movement. Then, the rapper made several controversial comments in a Fox News interview with Tucker Carlson this week—including anti-abortion remarks and criticism of singer Lizzo. The headline-grabbing moves drew heavy controversy online, as well as support from various prominent conservatives.
On Friday night, West reemerged on Twitter with a tweet teasing another presidential run in the future, writing simply "2024" with a photo of a black hat with the year written on it. Prior to this, the rapper had not tweeted since the day after Election Day 2020, in which he also teased running for President in 2024.
The hat also notably resembles one that West has been photographed wearing at Paris Fashion Week featuring the year "2023," most likely in reference to the event's focus on products arriving next year.
As of Saturday afternoon, West's only other tweet was one attacking Meta CEO Mark Zuckerberg.
"Look at this Mark," West tweeted alongside an old photo of himself with the Facebook founder. "How you gone kick me off Instagram. You used to be my [n-word]." An Instagram spokesperson confirmed to NBC News on Saturday that it had restricted West's account and deleted content after he was accused of making an anti-Semitic post on Friday.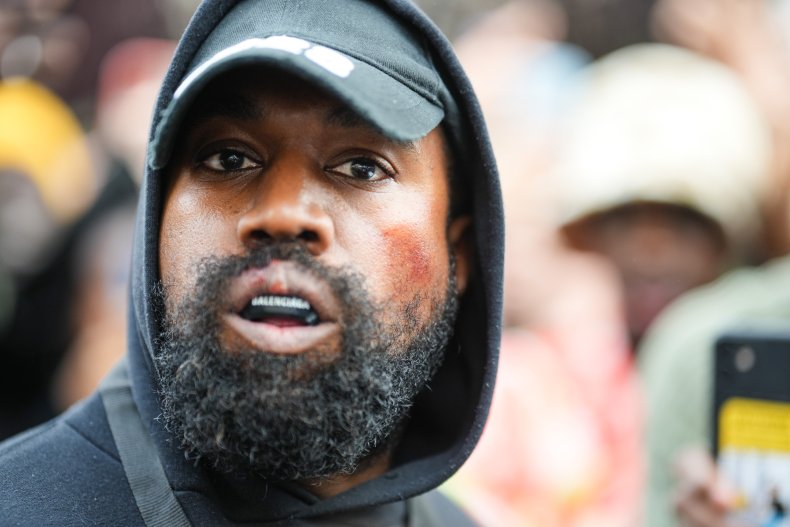 In response to this tweet, Tesla and Space X CEO Elon Musk, another public figure who has generated divisive reactions by making conservative-leaning comments in the past year, welcomed his "friend" West back to Twitter.
West previously ran for president in 2020 as a third-party candidate, with a number of conservative, faith-based campaign promises. These included the institution of prayer in schools, opposition to abortion and support for Christian organizations. As his running mate, he selected Michelle Tidball, a Christian preacher from Wyoming, where his campaign was headquartered.
West's campaign struggled to reach a meaningful level of prominence, missing deadlines to appear on ballots in 29 states and the District of Columbia. Only managing to get onto 12 state ballots, West received around 70,000 votes in those states.
Given West's past comments in support of former President Donald Trump, many accused him of running the campaign as a way to siphon votes away from then Democratic candidate, President Joe Biden. A report from Reuters late last year also alleged that a publicist working for West pressured a Georgia election worker to confess to election tampering in the lead-up to January 6.
Newsweek reached out to West's representatives for comment.
Original posted at www.newsweek.com