As her picture of fellow painter Julie Mehretu comes to auction in London, Alastair Smart examines the oeuvre of an American artist drawn to 'people who defined their moment in history' — the likes of John Lennon, Kurt Cobain and the Queen
As debut solo exhibitions go, Elizabeth Peyton's was a bit different. It ran for two weeks, late in 1993, in a room at New York's Chelsea Hotel. Visitors had to collect a key from the front desk and let themselves into Room 828.
The show was open 24 hours a day, with no personnel on hand, and featured drawings of famous, historical figures such as Napoleon, Marie Antoinette and King Ludwig II of Bavaria. Only around 50 people are believed to have visited, but that didn't stop word spreading — fast — about a hot, new, artistic talent. (Peyton was in her mid-twenties at the time.)
By March 1995, the Connecticut-born artist had a more conventional exhibition, at a gallery called Gavin Brown's Enterprise in West SoHo. It received a prominent and positive review in The New York Times, whose critic Roberta Smith called Peyton's pictures 'beautiful in a… self-effacing way'.
The show's standout works were a series of paintings of the rock star, Kurt Cobain, erstwhile singer of the band Nirvana, who'd committed suicide a year earlier. None of them was larger than 20 by 24 inches, but what they lacked in size they made up for in radiance.
A lot of what [my] painting is about is missing people and wanting to keep them' — Elizabeth Peyton
Captured in Byronic close-up, Cobain is seen with blue eyes, red lips and pale skin. So translucent was Peyton's application of paint that, in many pictures, he seems to be disappearing before our eyes (hence Smith's use of the word 'self-effacing').
The images of Cobain provided the template for Peyton's successful career that followed (a career that has included major exhibitions at New York's New Museum of Contemporary Art, London's National Portrait Gallery, and Tokyo's Hara Museum of Contemporary Art).
Peyton is best known today for her dreamy, romanticised portraits of celebrities from her own lifetime — often rock musicians, such as Cobain, John Lennon, David Bowie and Sid Vicious, but film stars and royals too, including Leonardo DiCaprio and Prince William. They're all captured in their youth, with some combination of tousled hair, serene eyes, sunken cheeks and waif-like figure.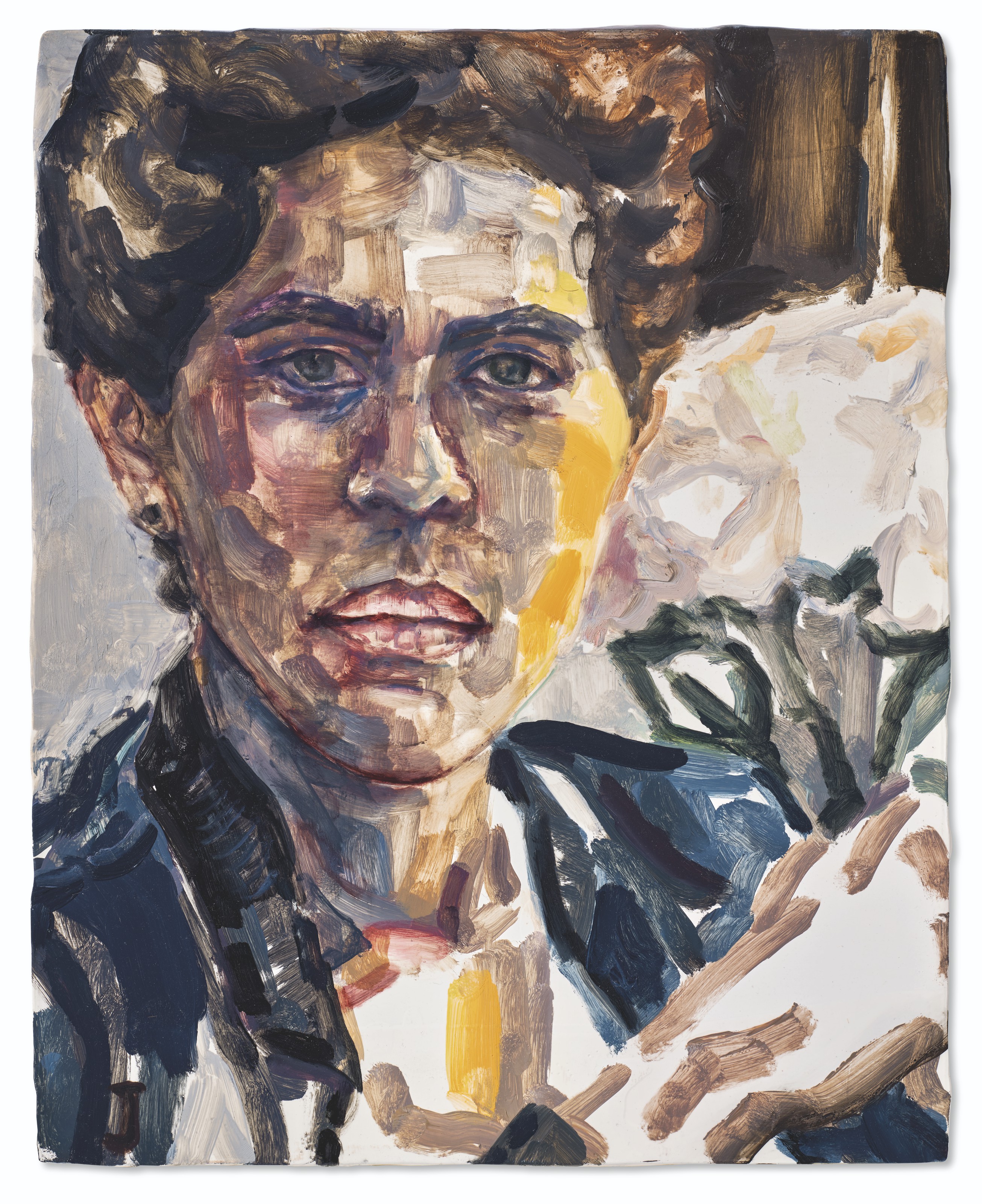 The artist uses white gesso as a primer for her surfaces, investing her subjects' faces with an angelic light and a jewel-like gleam. Given how many of them died tragically young, this ethereality seems apt.
Over the years, a few uncharitable critics have claimed Peyton's paintings are the artistic equivalent to a teenage crush. She insists, however, that her fascination with stardom is more considered than that. 'I'm interested in people who… defined their moment in history,' she says.
Despite the ostensible differences between the pictures of celebrities and the pictures of friends, they're united by a key factor: Peyton's obsession with the passing of time
Her decisions are carefully thought out at every turn. One of these is the way she dilutes her oil paint and keeps her passages of it fluid — thus suggesting the fleetingness of her subjects' lives. Or, in the case of subjects who survived into middle or old age, the fleetingness of their youth.
'A lot of what [my] painting is about is missing people and wanting to keep them,' Peyton says. She sees her work as a way of making sure her subjects endure. Not for nothing was her New Museum of Contemporary Art show called Live Forever: Elizabeth Peyton. (Live Forever  is also the name of a song by the British rock group, Oasis, whose lead singer Liam Gallagher has been a subject of Peyton's, too.)
Shortly before the turn of the millennium, the artist took another creative turn, expanding her repertoire to include portraits of friends and fellow artists. Julie Mehretu — a painting of whom appears in the 20th/21st Century: London Evening Sale at Christie's on 30 June — counts as both a friend and  fellow artist.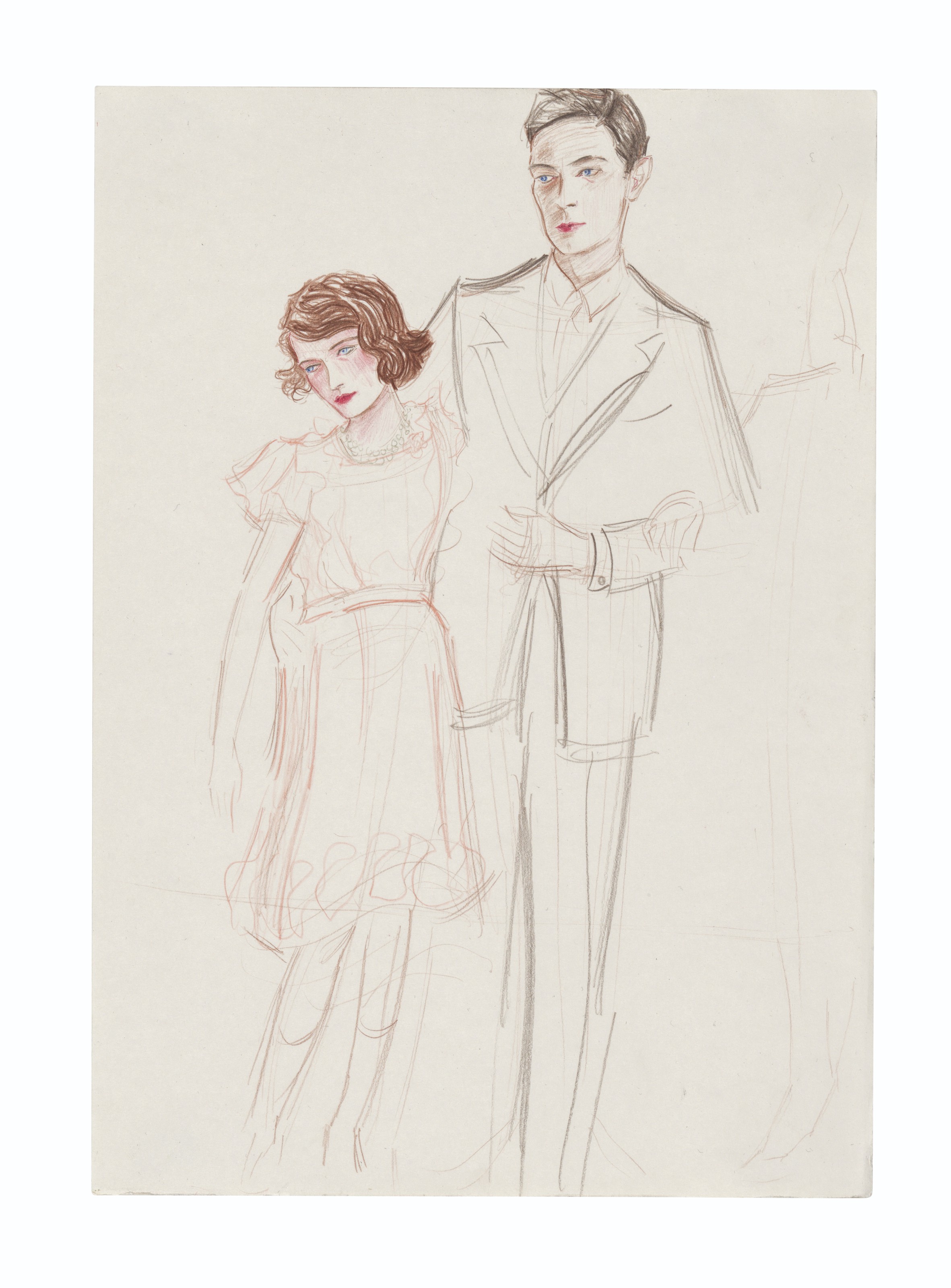 In contrast to her images of celebrities, which are liberally adapted from photographs she comes across, Peyton paints people she knows from life or from photos she has taken herself. The colour is generally subtler and slightly darker, and her scrutiny of her subjects deeper.
Though still alluring, these people look less otherworldly than Cobain and co. They aren't arrested in youth either; they look their age. In 2015, when Peyton painted the portrait coming to auction, Mehretu was in her mid-forties.
Mehretu gazes directly, confidently and intelligently at us. Flashes of gold and purple shadow enrich her face.
Sign up today

Christie's Online Magazine delivers our best features, videos, and auction news to your inbox every week

Subscribe
Despite the ostensible differences between the pictures of celebrities and the pictures of friends, they're united by a key factor: Peyton's obsession with the passing of time. 'With your friends,' she says, 'you don't see it, because you're with them all the time, but you know it's all going to pass.'
Fundamentally, Peyton regards painting 'as a way of holding onto things' that otherwise will disappear. In that sense, her works might be seen as not just portraits but examples of another genre altogether: still lifes.
Peyton captures the transient beauty of her various subjects as if to emphasise the brevity of their time with us on Earth.
Original posted at www.christies.com