A Bond girl, philanthropists, and some Australian sporting legends.
By 9NEWS|4:17am Jan 13, 2021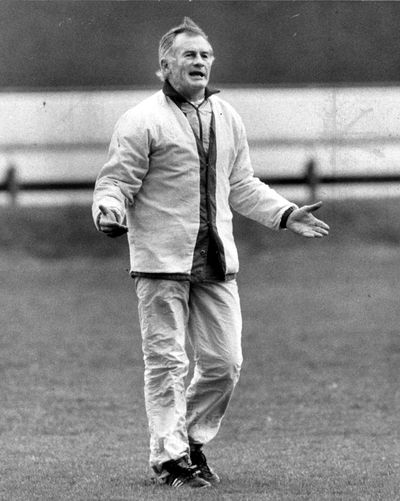 1 of 9Attribution: The Age
Ferenc "Frank" Arok – January 12
Yugoslavian-Australian football coach Ferenc "Frank" Arok played and coached overseas before moving to Australia, where he coached the Socceroos in 48 matches from 1983-1989. He was made a Member of the Order of Australia in 1990. He died on January 12, aged 88.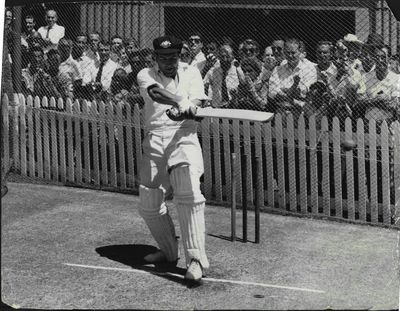 2 of 9Attribution: Frank Albert Charles Burke
Colin McDonald – January 11
Australian opening batsman Colin McDonald made his Test debut alongside Richie Benaud in 1952, and continued representing Australia in Test matches until 1961. He later became the executive director of Tennis Australia, helping to build the Rod Laver Arena. He died on January 11, aged 92.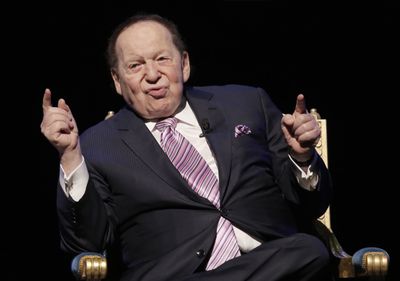 3 of 9Attribution: AP
Sheldon Adelson – January 11
Casino baron Sheldon Adelson was the founder of the Las Vegas Sands corporation. With wealth valued at US$33.5 billion ($43.1 billion), Adelson was a major donor to US President Donald Trump's campaigns and legal efforts. He died aged 87 on January 11, after being diagnosed with non-Hodgkins lymphoma in 2019.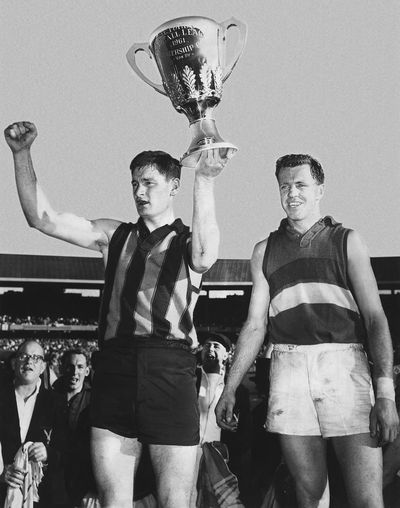 4 of 9Attribution: The Age
Graham Arthur – January 10
Graham Arthur, left, hoists the VFL trophy as Hawthorn's first premiership captain in 1961. Arthur was a legend of the club, being named its captain of the century and appearing in a number of Victorian state teams. He died aged 84 on January 10.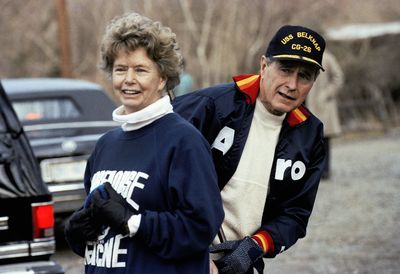 5 of 9Attribution: AP
Nancy Ellis – January 10
Nancy Ellis, pictured with her brother, then-US President George HW Bush in 1990, was a philanthropist and activist who was widely involved in charitable activities, including environmental conservation programs. She died from COVID-19 complications aged 94, on January 10.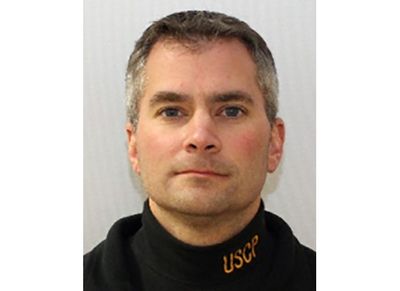 6 of 9Attribution: AP
Five people died in the riots of pro-Trump supporters storming the US Capitol building on January 7. Among them was US Air Force veteran and rioter Ashli Babbit, who was shot by police. Police officer Brian Sicknick (pictured), who was hit in the head with a fire extinguisher, died the next day. Three others, Benjamin Phillips, Kevin Greeson, and Rosanne Boyland, suffered fatal medical episodes.
7 of 9Attribution: AP
Bob Brett – January 5
Melbourne-born tennis coach Bob Brett worked with some giants of the game, among them German champion Boris Becker, who regained his world number one status during their partnership. Brett died of cancer on January 5, aged 67.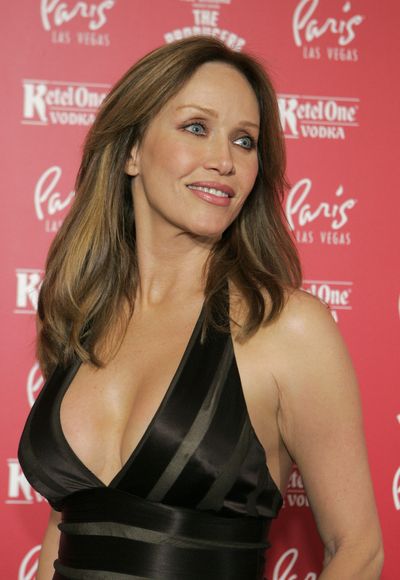 8 of 9Attribution: AP
Tanya Roberts – January 4
Actress Tanya Roberts starred in a range of roles, from Stacey Sutton in James Bond film A View To A Kill, to Midge Pinciotti on That 70s Show. She died of a blood infection on January 4, aged 65, though her death was initially reported on January 3 after she collapsed at home in the US.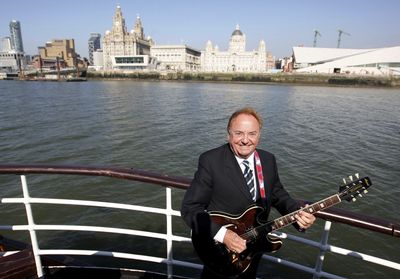 9 of 9Attribution: AP
Gerry Marsden – January 3
Gerry Marsden, the British musician and lead singer of Gerry and the Pacemakers, died on January 3 due to a blood infection in his heart, aged 78. Marsden was the singer and co-founder of the band, whose hits included You'll Never Walk Alone, which became the anthem of the football club of the band's native Liverpool.
Original posted at www.9news.com.au