From Justin Bieber to Machine Gun Kelly, these artists love bold body art
Lawrence Yee | January 30, 2021 @ 3:00 PM
Photo: Getty Images
There's a belief in the entertainment industry that tattoos can limit your career, but not for these artists who love their body ink. From rockers like Adam Levine and Travis Barker to Oscar winners Lady Gaga and Angelina Jolie, check out this gallery of heavily tattooed talents.
Photo: Getty Images
Maroon 5 frontman Adam Levine surprised many when he went shirtless during the Super Bowl 2019 halftime show and revealed a torso full of tattoos.
Photo: Getty Images
Rapper-turned-actor Machine Gun Kelly ("Roadies," "Birdbox") often wears open shirts to show off his body tattoos.
Photo: Getty Images
Comedian Margaret Cho is covered with many tattoos, include large portraits of Presidents Washington and Lincoln on her kneecaps and a Medusa on her stomach. 
Photo: Getty Images
Lady Gaga sure goes gaga for body art. The singer/actress has tattoos on her back, arms and torso.
Photo: Getty Images
Popstar Rihanna has over 20 tattoos, including a large one of the Egyptian goddess Isis on her sternum and an intricate henna-style tattoo on her hand.
Photo: Warner Music Group/Screengrab
Justin Bieber went from clean-cut teen pop star to heavily tattooed performer. He showed off his body art in his collaboration with Ed Sheeran, "I Don't Care," and documented getting them all covered by make-up for his "Anyone" video.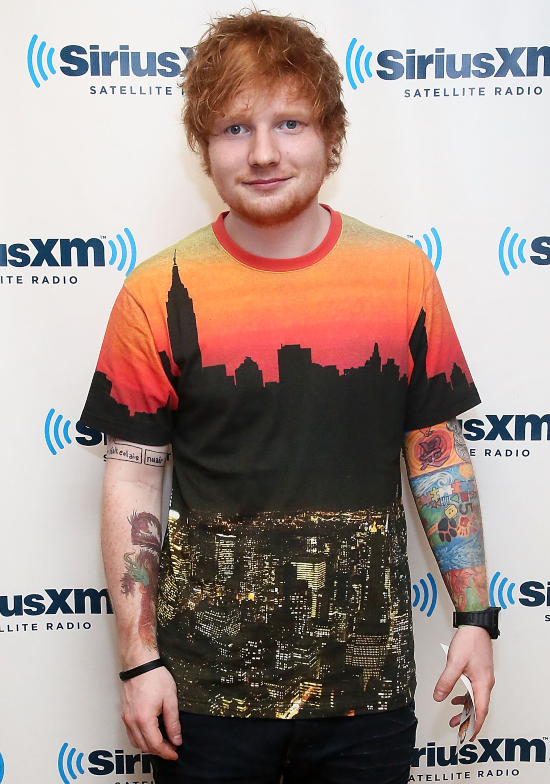 Photo: Getty Images
Speaking of Ed Sheeran, the pop singer has two sleeves full of colorful ink and a giant lion tattoo on his chest. All in all, he has over 60 tattoos.
Photo: Getty Images
Angelina Jolie has gradually added many tattoos over the years, including a back covered with Arabic scripts and Buddhist mantras.
Photo: Getty Images
Soccer superstar David Beckham would frequently go shirtless on the field, showing off his many tattoos. He's even more inked now, with his chest and arms fully covered in tattoos.
Photo: Getty Images
Former "Batwoman" star Ruby Rose has nearly 60 tattoos on her body, including a giant crown on her stomach.
Photo: Getty Images
Photo: Getty Images
Rockers are known to sport plenty of ink, just ask Blink-182 drummer Travis Barker. His tattoos cover his entire torso, arms and neck.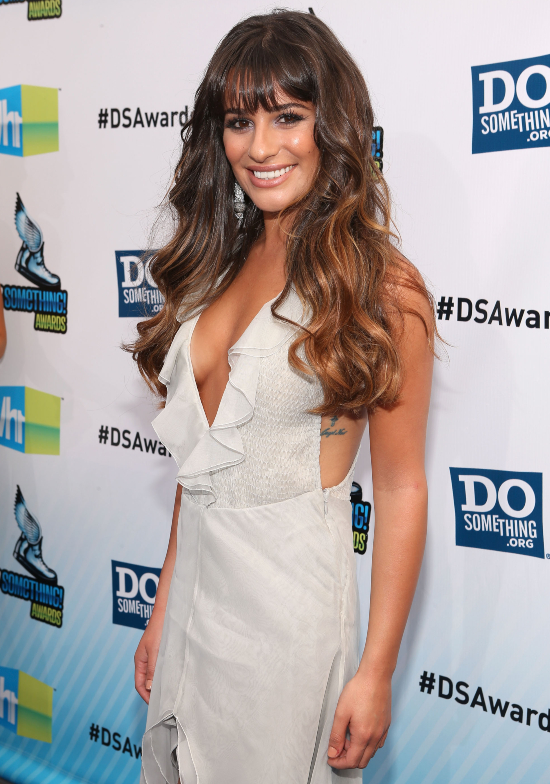 Photo: Getty Images
While they might not be as prominent, Lea Michele has over 15 tattoos, including two dedicated to her late fiance/"Glee" costar Corey Monteith.
Original posted at www.thewrap.com