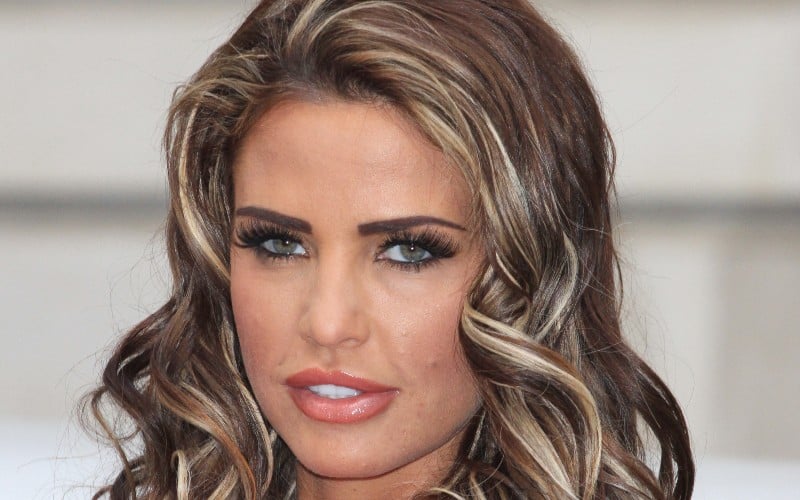 Katie Price was recently added to platform
A platform which connects fans with celebrities has hit its crowdfunding target on Seedrs three weeks early.
Thrillz features custom video messages, live experiences and virtual events. Fans can request custom content from stars like Katie Price, Mr. Motivator, Paul Chuckle, Peter Shilton, Tara Reid, Matt Le Tissier, David Gower and Kerry Katona. 
The campaign target of £500,000 has been surpassed, with £505,785 pledged from 148 investors at the time of writing. It gives Thrillz a pre-money valuation of around £10 million. 
Founded by Anjan Luthra, former a former VC at $100 billion fund Partners Group London, the platform has gained massive traction since its launch.   
In 2020 Thrillz celebrity sign-ups grew by 1000% while bookings were up 2700% and revenue climbed 5000%.  
With 75% of sales being organic, its monthly revenue growth is 175%.   
Seedrs-Crowdcube merger terminated over competition concerns
Joining Luthra as an advisor for Thrillz recently was Graeme Faulds, a founding partner of SL Capital Partners, one of the largest and most successful private equity funds in the UK.   
Its pre-seed round raised $700,000 from leading angel investors across Europe, including executives from leading PE and investment bank firms including advisor James Faulds.  
Faulds has chaired and exited several companies such as Wood Mackenzie and IPES. He currently advises Tier 1 Private Equity Funds, including Hg, Phoenix and Partners Group. 

Original posted at businesscloud.co.uk