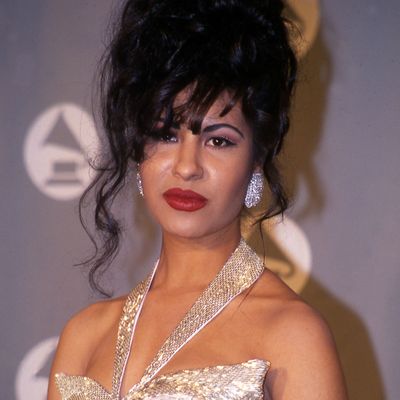 5 of 8Attribution: Getty
Selena Quintanilla
Selena Quintanilla was fast becoming a singing sensation in the '90s that she only went by her first name. 
Yolanda Saldívar was evidently her biggest fan and asked Selena's family to let her start a fan club for the singer, which they allowed. Soon Saldívar wormed her way into Selena's life, becoming her boutique manager and friend before she reportedly began embezzling money from the fan club.
In 1995, Saldívar lured Selena into a hotel room to discuss the finances, but instead Saldívar shot her in the shoulder. An injured Selena was able to escape and tell the reception staff the name of her killer and the room number, but she lost too much blood and later died on the way to hospital.
Selena was just 23 when she died. She was later named the top-selling Latin artist of the decade by Billboard magazine and in 1997 her life story was made into a movie, Selena, starring Jennifer Lopez.
Original posted at celebrity.nine.com.au