Sachin recently took part in the Road Safety World series in Raipur.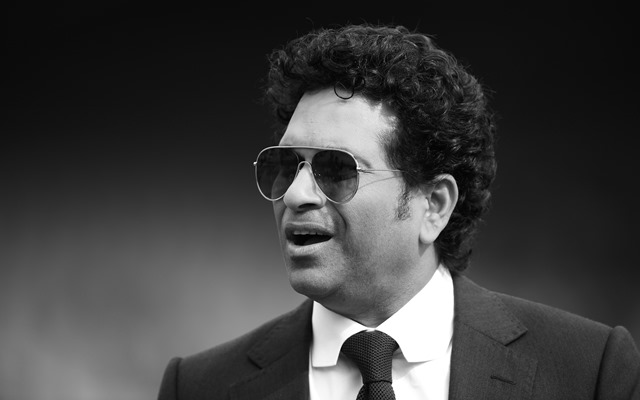 Aslam Shaikh, the Maharashtra textiles minister, was clear cut in saying that celebrities like Sachin Tendulkar should take treatment at home rather than getting admitted to a hospital. The Master Blaster had taken part in the Road Safety World Series back in March where a number of players contracted the COVID-19 virus.
Sachin was the first cricketer after the T20 tournament to be tested positive for the ungodly virus. The development came as a massive surprise as the necessary protocols were followed by the teams featuring in the tournament as they also underwent regular tests. The Maharashtra minister said that beds should be allotted to the needy.
Maharashtra minister opines on Sachin Tendulkar
"Celebrities who are asymptomatic should take treatment at home, not occupy beds in the hospital. Some celebrities like Akshay Kumar, Sachin Tendulkar did not need to get admitted to the hospital. Beds should be left for the needy," Shaikh was quoted as saying in Times Now.
After Sachin, Subramaniam Badrinath, Yusuf Pathan, and Irfan Pathan also fell prey to the virus. All the players plied their trade for the India Legends, captained by Tendulkar. Back on April 2, Sachin was admitted to the hospital. The day also marked the 10th anniversary of India's victory in the 2011 World Cup under the leadership of MS Dhoni.
He took to Twitter and wrote, "Thank you for your wishes and prayers. As a matter of abundant precaution under medical advice, I have been hospitalised. I hope to be back home in a few days. Take care and stay safe everyone. Wishing all Indians & my teammates on the 10th anniversary of our World Cup win."
In the meantime, the situation surrounding the pandemic has been worsening in the country. Going by the latest figures, the total number of cases now stands at 1,40,74,564, after two lakh new infected cases came to the fore.
The active cases surpassed the 14-lakh mark. In the last one day or so, a total of 2,00,739 new COVID-19 cases have been registered. The second wave of the virus has started to take a toll on the country. Further developments on the deadly virus remain to be seen.
Original posted at www.crictracker.com