Gather round because it's time to talk about the first sign of the zodiac: Aries. Born from approximately March 21 to April 19 (with some variation depending on the year), these bold rams are known for being assertive, energetic, and intense, and all you have to do is look at some famous Aries celebrities to see that. While some celebs born under Aries don't exactly personify their sign (Paul Rudd is an Aries??), others t-o-t-a-l-l-y embody what Aries are all about (Kourtney Kardashian = Aries queen, no doubt about it) and to illustrate this, we've rounded up some of the most Aries celebs around.
Here's what you should know: As fire signs, Aries are spontaneous, passionate, outspoken, and direct, and as cardinal signs, they like to take charge. Ruled by Mars, they're competitive and adventurous, and they might have just a *bit* of a temper. They've been called both the "leader" and the "baby" of the zodiac, and they sometimes speak before they think or let their temper get the better of them—but luckily, they're quick to apologize and move on (unlike grudge-holding Scorpio). With Aries, life is never boring, and you can always depend on them to have your back, no matter what.
Does this description match a friend, crush, or family member? How about a celebrity? Aries celebs include Reese Witherspoon, Mariah Carey, and Chance the Rapper, and you can read on to learn more about their Aries traits.
Reese Witherspoon: Born March 22, 1976
Aries are known for being strong leaders, and from her production company to her book club, Reese definitely falls into that category.
Sarah Jessica Parker: March 25, 1965
Sarah Jessica Parker is an Aries, while her SATC costar Kim Cattrall is a fellow fire sign Leo. Explains the feud, maybe?
Keira Knightley: Born March 26, 1985
Along with her Sun, Keira's Mercury and Venus are both in Aries.
Mariah Carey: Born March 27, 1969 or 1970
Yes, we don't know Mariah Carey's birth year…you can trust an obstinate Aries to refuse to share pesky details like that! "I don't count years, but I definitely rebuke them—I have anniversaries, not birthdays, because I celebrate life, darling," she once told Out.
Halle Bailey: Born March 27, 2000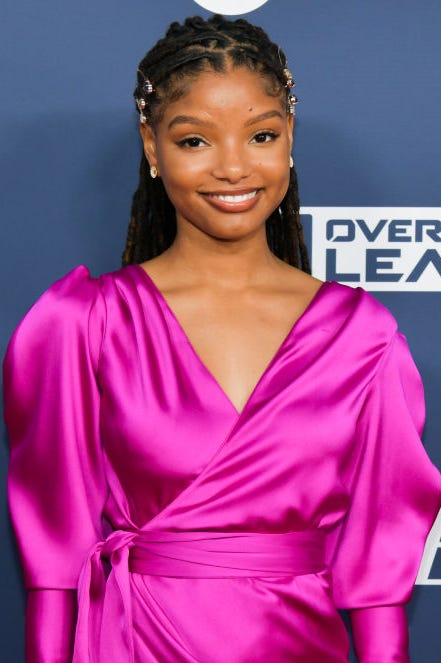 Back when Halle was announced as the star of the upcoming live-action The Little Mermaid, she and her b-day twin Mariah Carey had a cute Twitter exchange. "Congratulations, Halle!! My kids and I are so excited for the emancipation of Ariel," Mariah tweeted.
Lady Gaga: Born March 28, 1986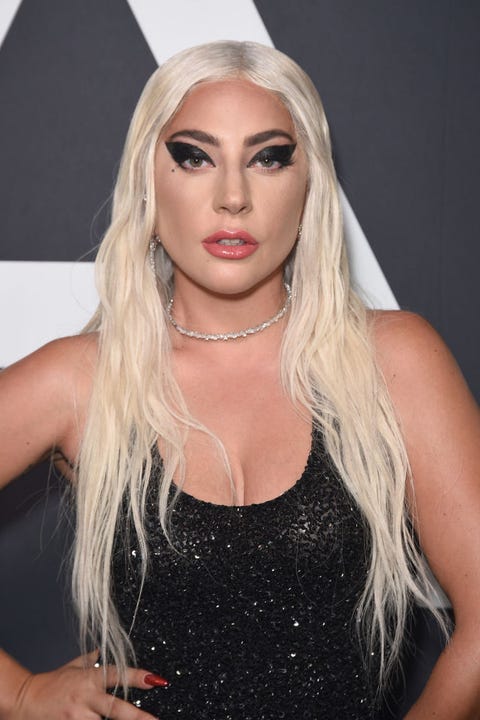 Lady Gaga showed typical Aries tenacity when she said, "When they wanted me to be sexy when they wanted me to be pop, I always put some absurd spin on it to make me feel like I was in control."
Jonathan Van Ness: Born March 28, 1987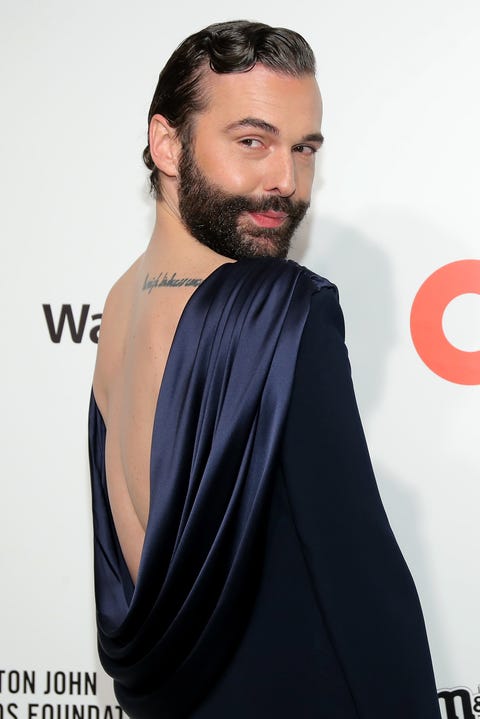 As the most playful, bold, and unflinchingly honest member of the Queer Eye crew, it should come as no surprise that JVN was born under the sign of Aries.
Asa Butterfield: Born April 1, 1997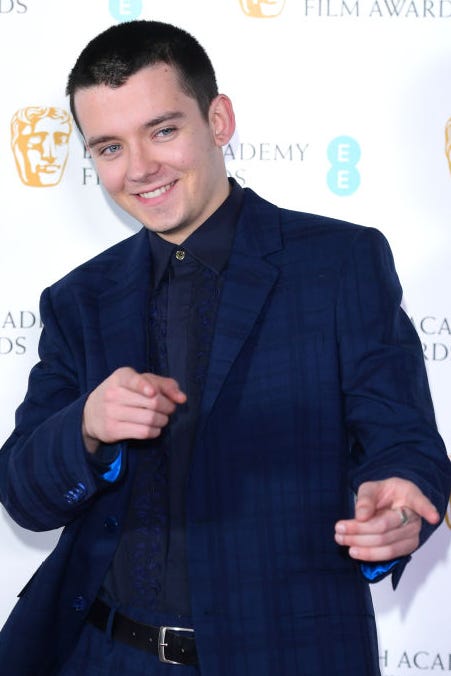 Asa's reaction to the beginning of Aries' season in 2021: "It's Aries season let's geddit 🕺🏻."
Pharrell: Born April 6, 1973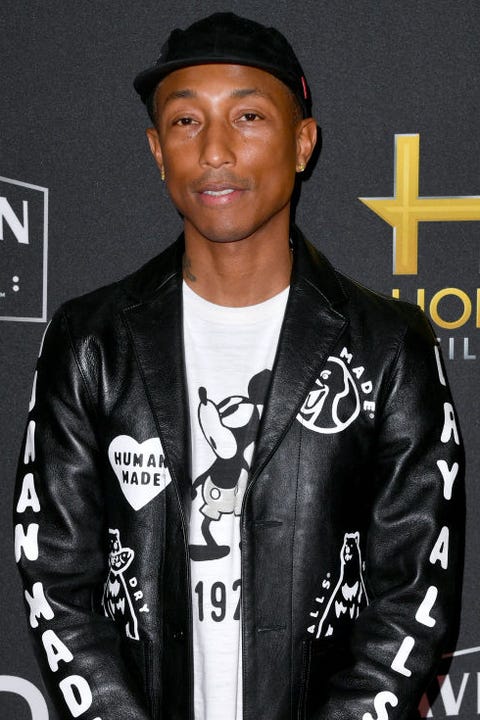 Pharrell is such an Aries that he once joined fellow Aries Big Sean and Mike Will Made It on a song called "Aries (YuGo)."
Lauren Ridloff: Born April 6, 1978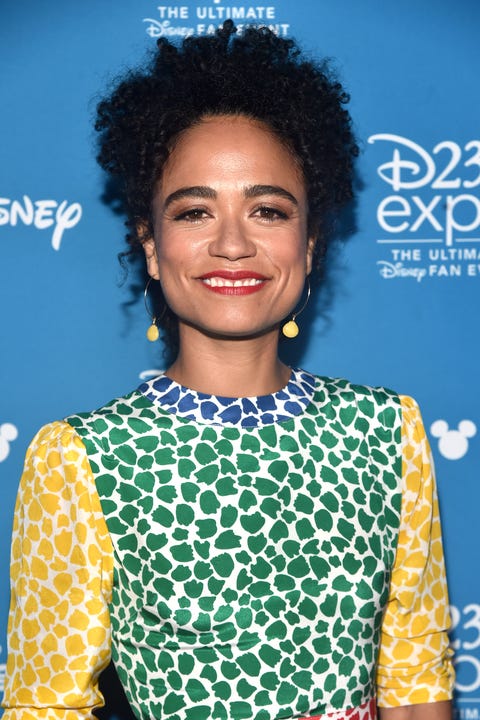 The Eternals star is changing the game for deaf actors in Hollywood—and like a classic Aries, she's not afraid of a challenge. As she told Cosmo, "I don't get up in the mornings thinking, Oh, I'm deaf. What challenges am I going to face today? How am I going to overcome them? The first thing that comes to mind is coffee."
Kristen Stewart: Born April 9, 1990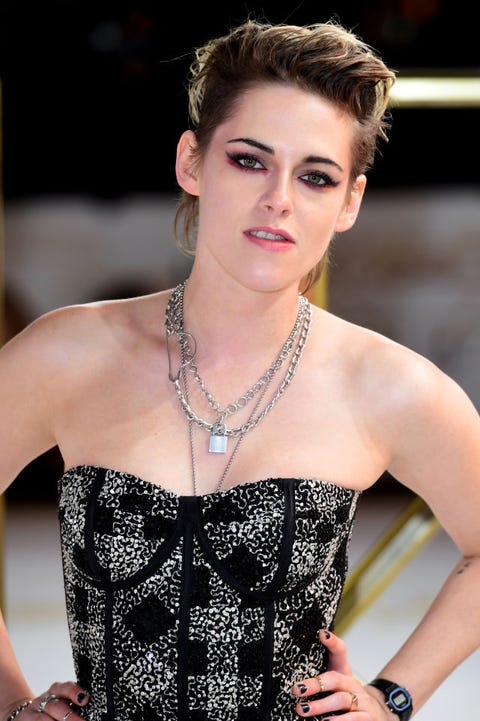 Balancing mainstream movies like Charlie's Angels with arty indies like Personal Shopper, Kristen shows that Aries make their own paths.
Elle Fanning: Born April 9, 1998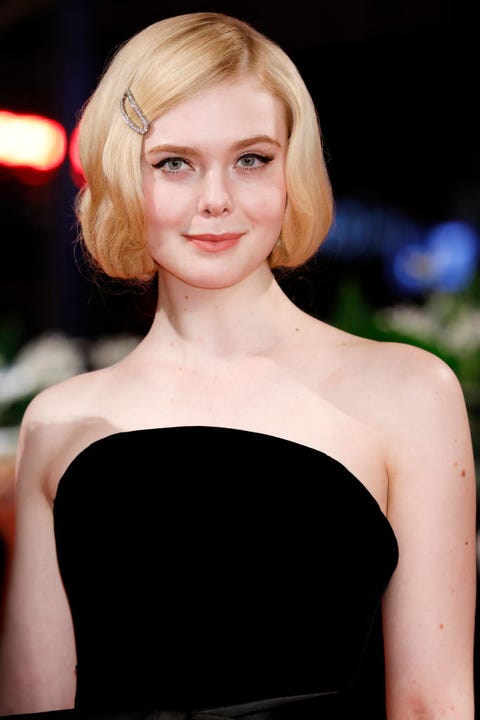 In 2017, Elle told Vogue that her Aries side made her want to pursue directing: "I know it's hard—so many people asking you questions all the time," she said. "It's a huge challenge. But I want that."
Lil Nas X: Born April 9, 1999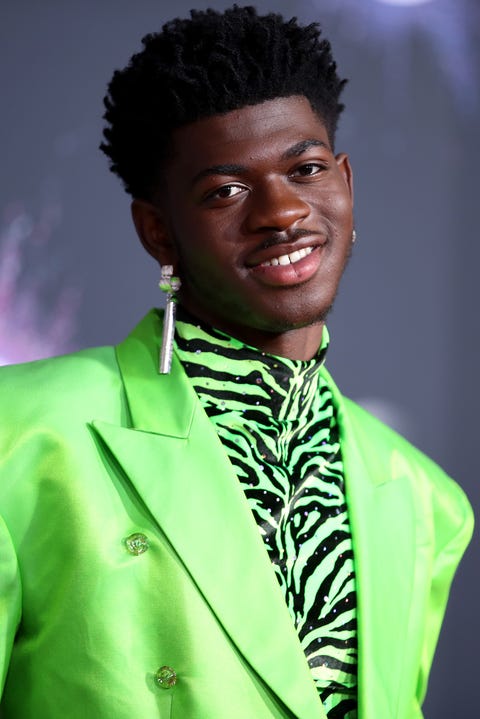 Aries are known for their sense of humour, and if you've never glanced at the "Old Town Road" singer's Twitter feed, please click over ASAP.
Jamie Chung: Born April 10, 1983
If you weren't already convinced that Jamie is an Aries queen, then her "Stop Asian Hate" purse at the 2021 SAG Awards probably did it for ya.
Saoirse Ronan: Born April 12, 1994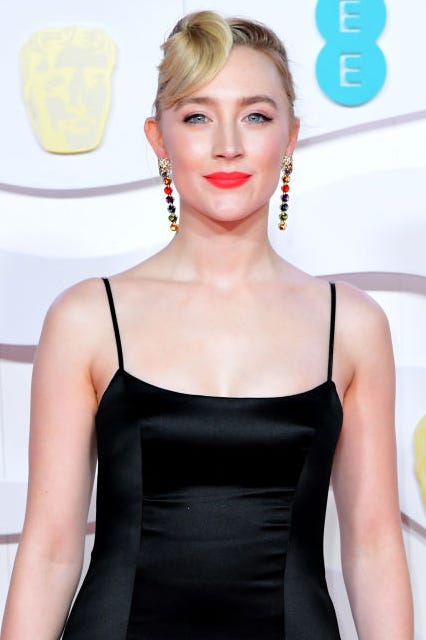 Saoirse's Mercury sign is also Aries, while her Moon sign is Taurus.
Emma Watson: Born April 15, 1990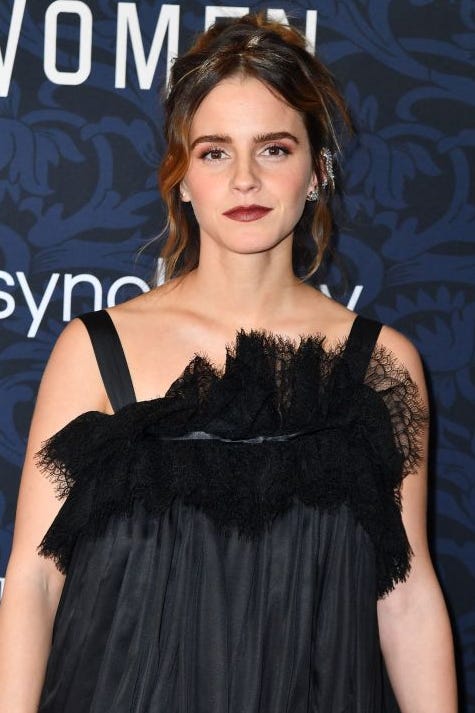 Back in 2017, Emma told British Vogue, "I can be blunt and direct and quite confrontational!"
Chance the Rapper: April 16, 1993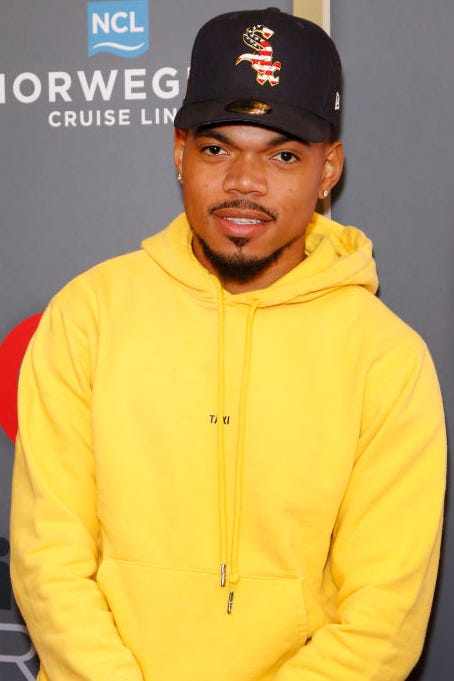 Chance the Rapper has an Aries stellium in his birth chart: His Mercury and Venus are both in Aries, along with his Sun.
Anya Taylor-Joy: Born April 16, 1996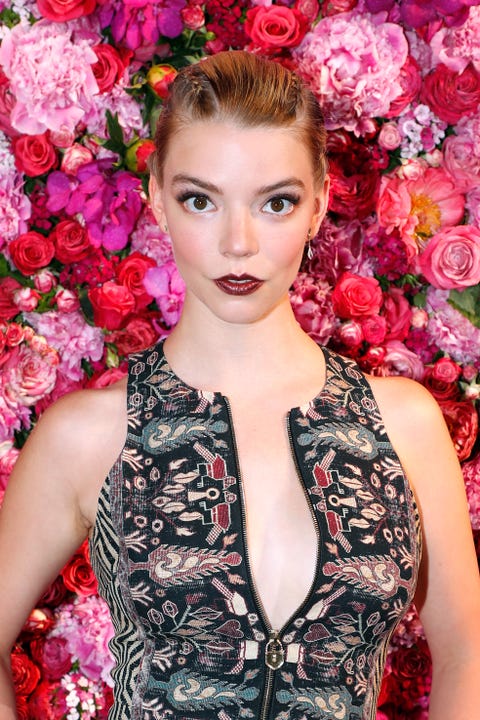 You can always depend on Aries to get their way, and Anya def gave major Aries vibes when she told Interview, "I'm very stubborn. Once I set my mind towards something, it's going to happen. By hook or by crook."
Rooney Mara: Born April 17, 1985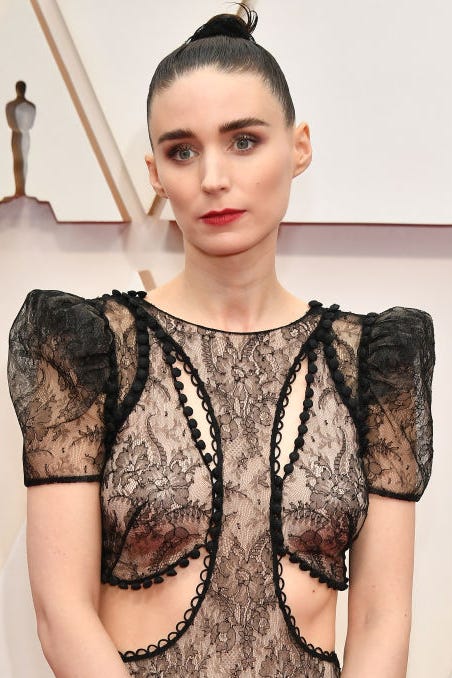 Rooney's birth chart is very Aries dominant, with her Sun, Moon, Mercury, and Venus all in the sign of the ram.
Kourtney Kardashian: Born April 18, 1979
Kourtney's bluntness is typical of an Aries. Cue the "Kim, there are people that are dying" GIF.
Via Cosmopolitan US.
Original posted at www.cosmopolitanme.com