Unless they were child stars acting in diapers, celebrities had a whole other life before hitting the big time, getting high school diplomas and dealing with homework just like the rest of us.
And while some went on to attend Ivy League colleges, others went the community route to further their education.
Here are 20 stars who attended community college.
Tom Hanks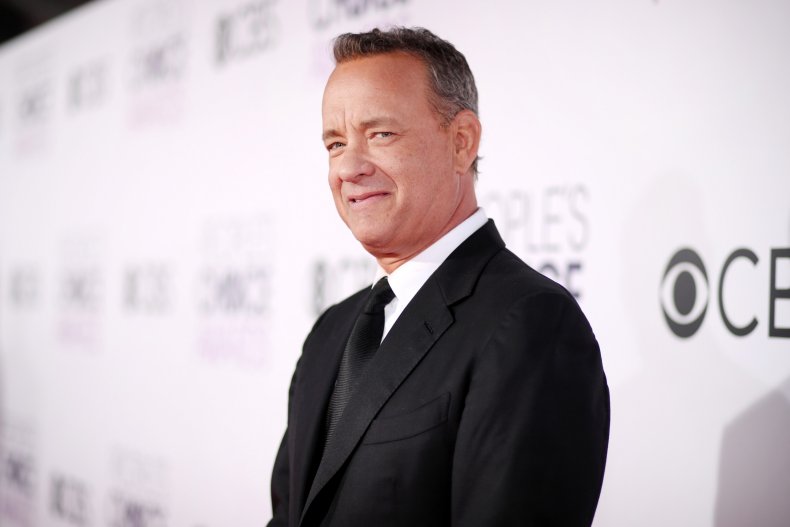 Before he became an Oscar winner and the nicest man in Hollywood, Tom Hanks enrolled in California's Chabot College after achieving "lousy SAT scores" and because it was free to attend.
There, he studied a wide range of subjects, from health, film, oral interpretation and zoology, which gave him skills he used throughout his career, and was able to use his credits to attend the State University in Sacramento to study theater.
Tom is now a major advocate for community college, calling Chabot the "place [that] made me what I am today". In an op-ed for The New York Times, he wrote: "High school graduates without the finances for a higher education can postpone taking on big loans and maybe luck into the class that will redefine their life's work. Many lives will be changed."
George Lucas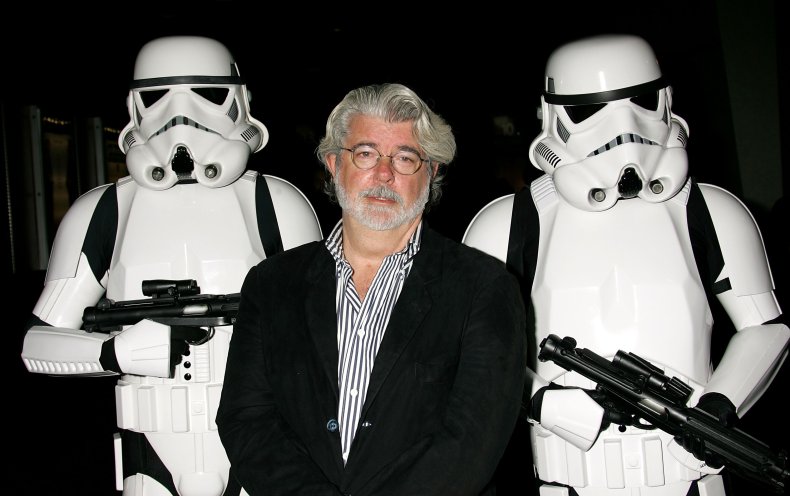 George Lucas had originally wanted to be a race car driver in high school, but a near-fatal car crash put an end to those desires. Instead, the future director enrolled at Modesto Junior College, where he took classes including anthropology, sociology and literature.
He also began shooting with an 8mm camera, setting himself up for his career as a director and the creator of the Star Wars and Indiana Jones franchises.
Lucas furthered his education when he transferred to the University of Southern California (USC) School of Cinematic Arts.
Morgan Freeman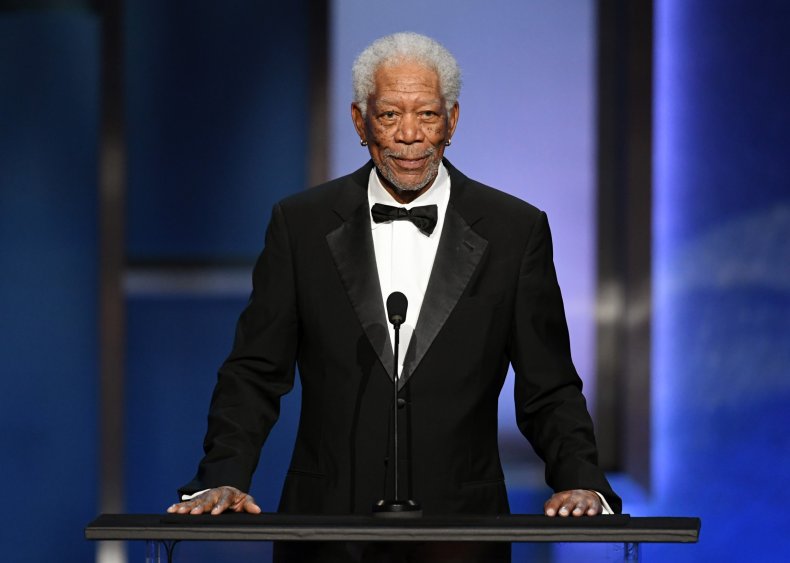 After four years in the United States Air Force, Morgan Freeman got a job at the Los Angeles City College as a transcript clerk, and had planned to take acting classes at the Pasadena Playhouse.
However, after learning that the school had a strong—and free—theater program, Freeman enrolled in theater classes, speech and diction and French.
Speech class in particular helped him in his career, with the actor saying during a speech at the college: "Most people speak in a voice too high, and in the class, we learned how to speak in a lower voice. Most people speak too fast, so we learned how to slow down."
Freeman went on to become one of the most acclaimed actors of his generation, and LACC has since named their theatre after him.
Queen Latifah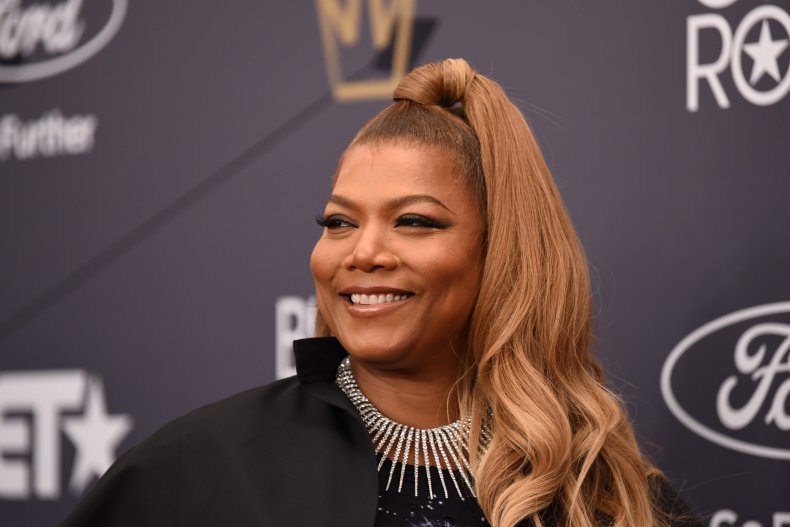 Prior to beginning her career in music beat-boxing for groups and joining MC crews, Queen Latifah chose to continue her education post college.
The star studied at the Borough of Manhattan Community College, before becoming the rapper and actress we all know and love.
Guy Fieri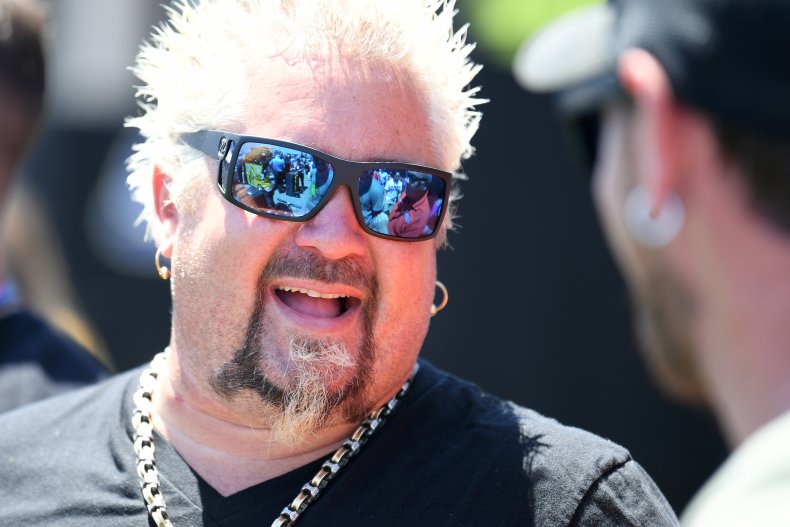 Celebrity chef Guy Fieri attended not one, but two community colleges, taking classes at both American River College and College of the Redwoods before transferring to the University of Nevada, Las Vegas, where he earned a bachelor's degree in hospitality management.
The "Mayor of Flavortown" is still a major supporter of community colleges, and campaigned for the fundraising of a culinary academy at American River College.
"As someone who has personally benefited from experiences at American River College, I can suggest that there is no better investment than an investment in a culinary future," h has said. "Your next food experience, catered event or food you just buy at the grocery store could be a product of your contribution to help build the American River College culinary arts building."
Steve Jobs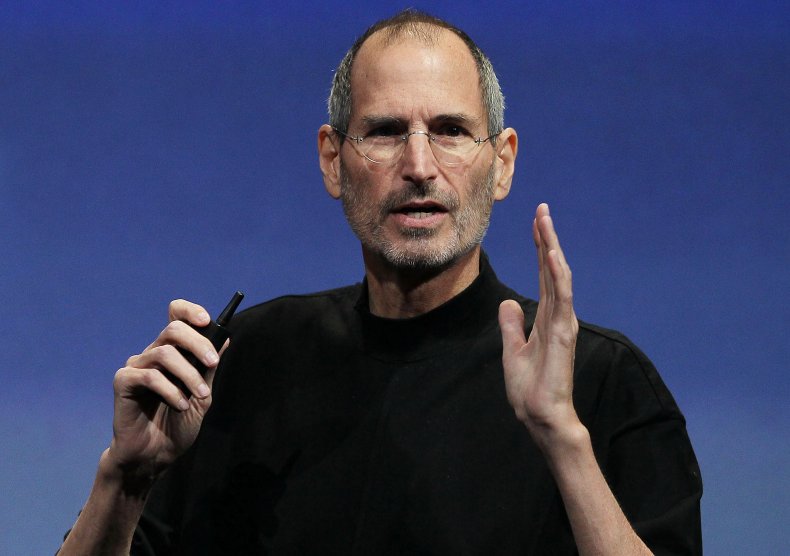 Steve Jobs changed the face of tech when he founded Apple, introducing groundbreaking products like the MacBook, iPhone, iPod and iPad.
Famously, he dropped out of Reed College in Portland, Oregon, but before giving up on school completely, Jobs took classes over two semesters at De Anza College in California.
Apple co-founder Steve Wozniak also attended.
Clint Eastwood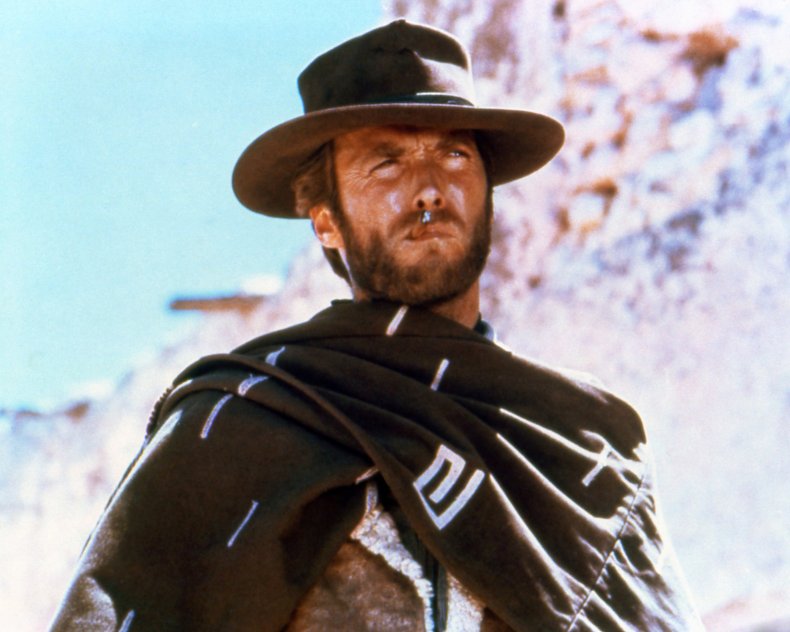 Clint Eastwood had a rocky time in high school, being held back a grade in junior high due to poor grades.
After being drafted into the military, Eastwood chose to take classes at Los Angeles City College, but dropped out after two semesters to pursue acting.
The decision paid off, as a year later, he landed his first minor role which opened the doors for his role in the Western series Rawhide.
Arnold Schwarzenegger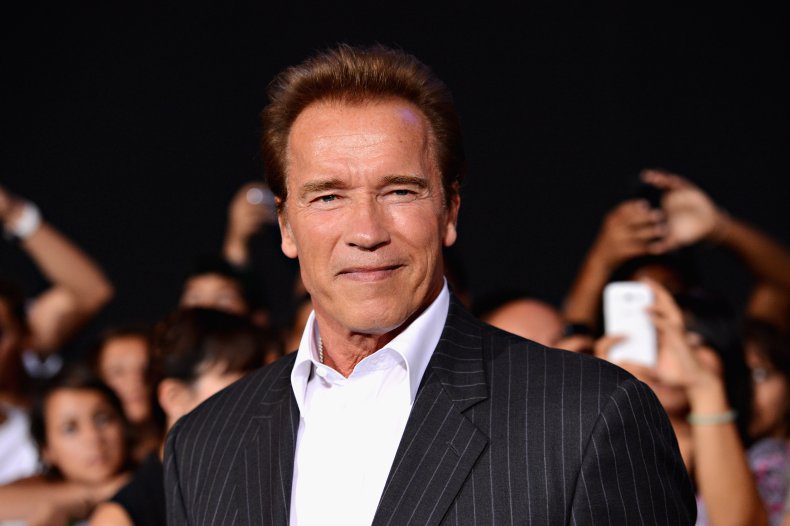 Arnold Schwarzenegger moved from Austria to the United States to continue his successful bodybuilding career, but knew that he would have to improve his English if he wanted to make it in the States.
He took a number of classes at Santa Monica College in California, as well as further upper division classes at the University of California, Los Angeles as part of UCLA's extension program, and the credits led to him being able to complete coursework at the University of Wisconsin–Superior as a distance education student and receive his bachelor's degree in business administration and marketing.
In a 2005 commencement speech, the future Governor of California said: "I started by taking English as a Second Language, because I knew if I wanted to make it in America, I needed to speak English well. I was scared when I first drove up to Santa Monica College – scared I wouldn't fit in, scared that I would look like an idiot."
He also took math and business classes on the advice of a counsellor.
Halle Berry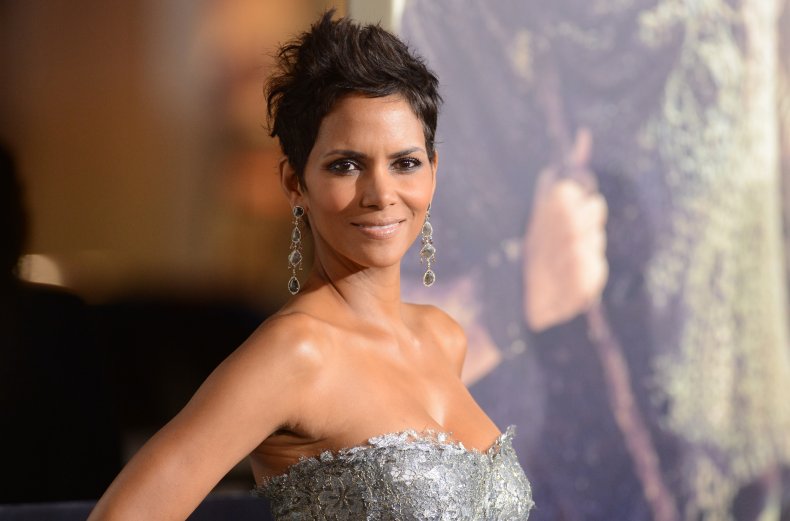 Before becoming a Hollywood star and the first African American woman to win the Best Actress Oscar, Halle Berry got her education at Cuyahoga Community College.
Soon after, she pursued modelling, competing in pageants, before moving to New York to follow her acting dreams.
Teri Hatcher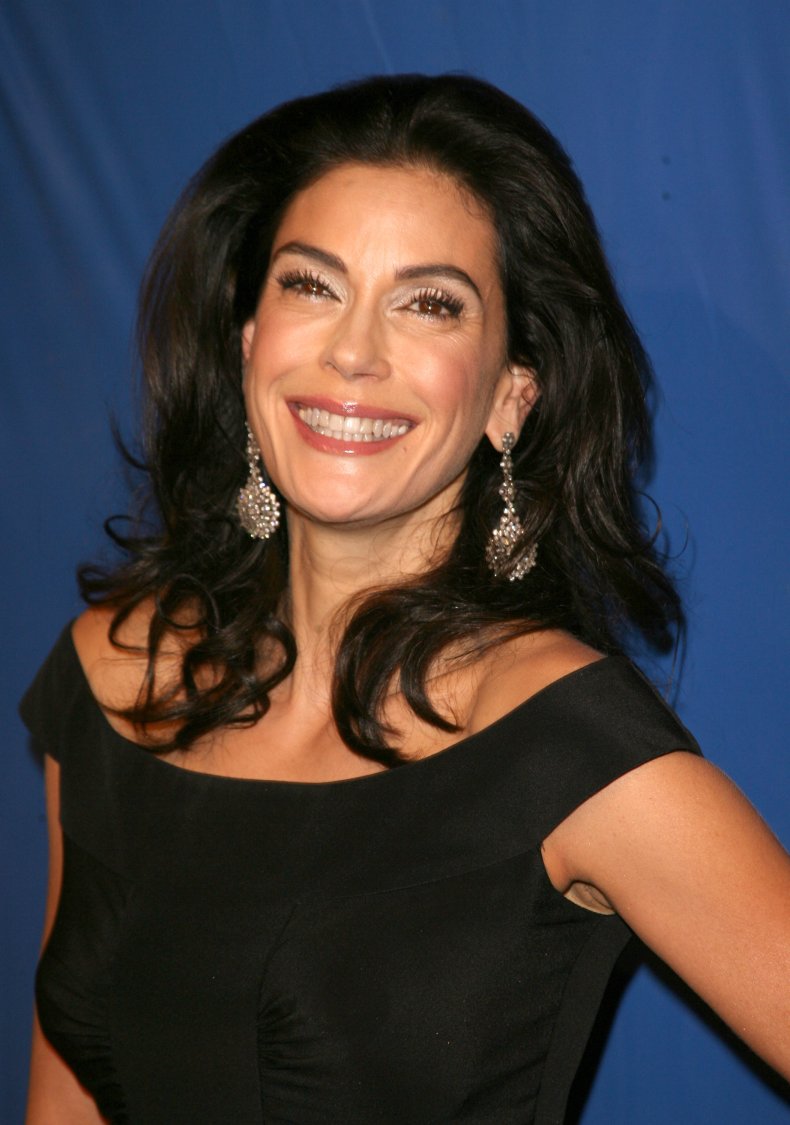 Teri Hatcher may now be best known for her roles in Desperate Housewives and Lois & Clark: The New Adventures of Superman, but prior to her acting fame, her interests were rather different.
After graduating high school, Teri took classes in mathematics and engineering at De Anza College, before pursuing acting classes at the American Conservatory Theater in San Francisco.
Walt Disney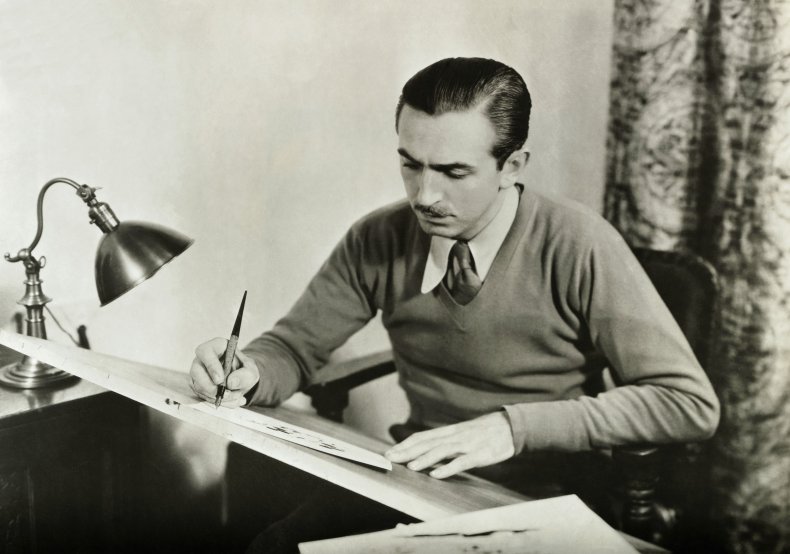 Walt Disney was a pioneer of animation, the individual film producer with the most Oscars, and the person responsible for most of your favourite childhood films.
While it is not believed that Disney officially graduated from high school, at some point, he did attend Metropolitan Junior College in Missouri for community college classes.
Jim Lehrer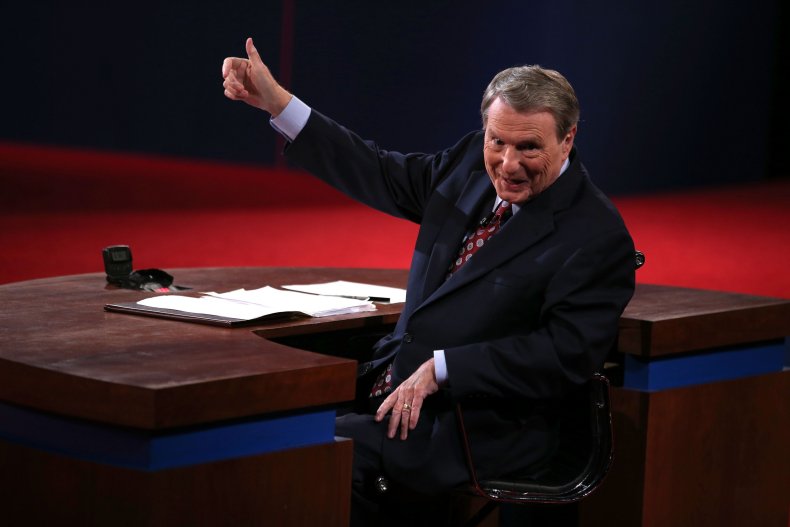 Best known for fronting PBS NewsHour on PBS and moderating presidential debates, Jim Lehrer, who died in 2020, was an icon of American journalism and broadcasting.
While he achieved a bachelor's degree in journalism from the University of Missouri's J-school, before that, Lehrer attended Victoria College, a community college in Texas.
He graduated from Victoria with an associate degree before continuing his higher education.
Billy Crystal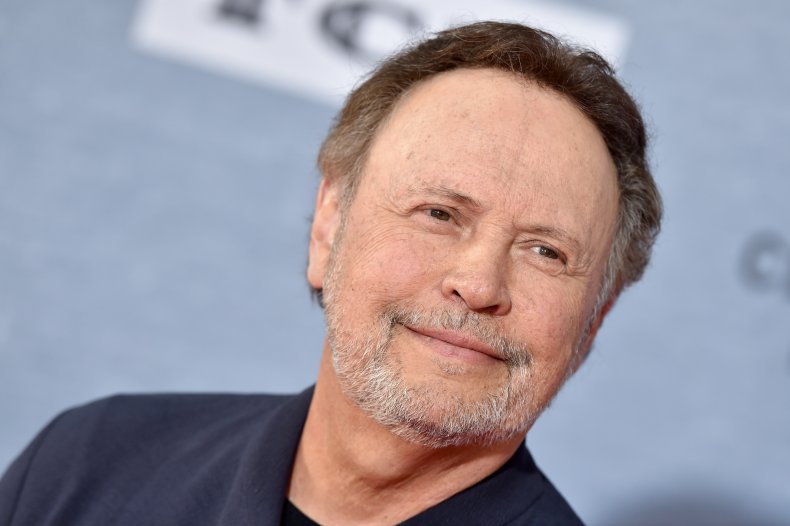 Billy Crystal initially attended Marshall University in Huntington, West Virginia, on a baseball scholarship – although didn't play baseball while he was there because the program was suspended – but did not return for his sophomore year, as he wanted to stay in New York to be with his future wife, Janice Goldfinger.
He instead enrolled with Janice at Nassau Community College, where he studied before later transferring to New York University.
After graduating, Crystal pursued a career in comedy, which worked out pretty well for the When Harry Met Sally star.
Eddie Murphy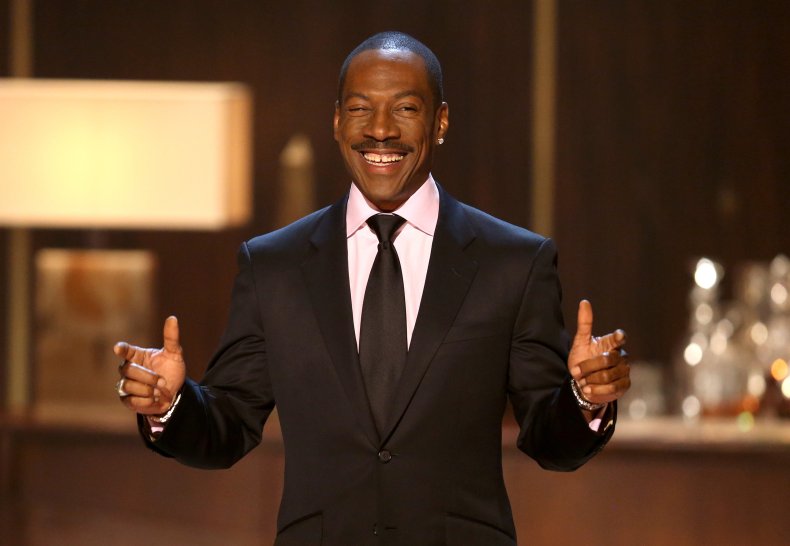 Another comedy legend who attended Nassau Community College is Eddie Murphy, although he didn't last very long.
After enrolling at the New York college, Eddie dropped out after just a few weeks after landing a spot on Saturday Night Live.
The move resulted in Eddie becoming one of the brightest stars in comedy and kickstarted his legendary career.
Burt Reynolds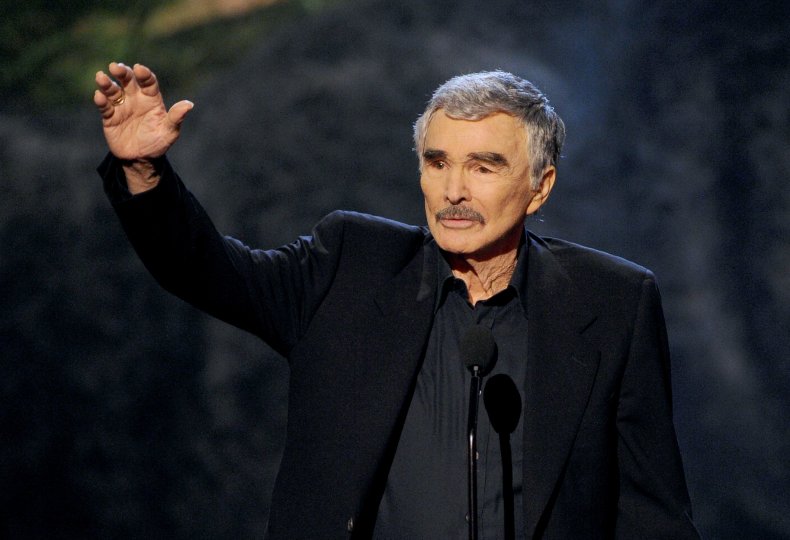 Burt Reynolds originally attended Florida State University on a football scholarship, but after injuries sustained in a game and, later, a severe car accident, he left university for two years.
To keep up with his studies while recovering, he enrolled in Palm Beach Junior College, and it was here that he first found his talent for acting.
English professor Watson B. Duncan III heard Reynolds reading Shakespeare and instantly cast him as the lead in a play he was producing, with Reynolds going on to describe Duncan as his mentor.
Aaron Rodgers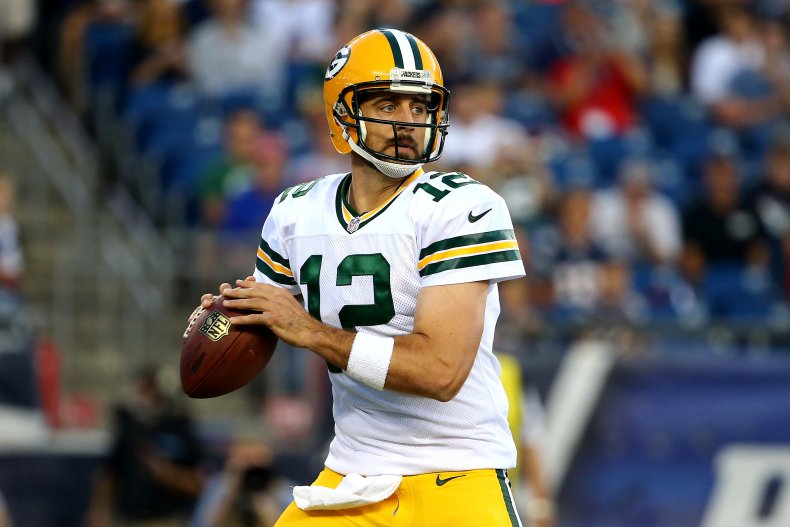 Aaron Rodgers is one of the most successful quarterbacks to ever play in the NFL, but he actually struggled to receive offers from any big schools after high school.
After a number of rejections, Rodgers chose to attend Butte Community College in Oroville, California, and it was here that he began to receive attention for his talent.
After a year at Butte, Rodgers' strong grades allowed him to transfer to the University of California, Berkeley when he was recruited by the Bears.
Sarah Palin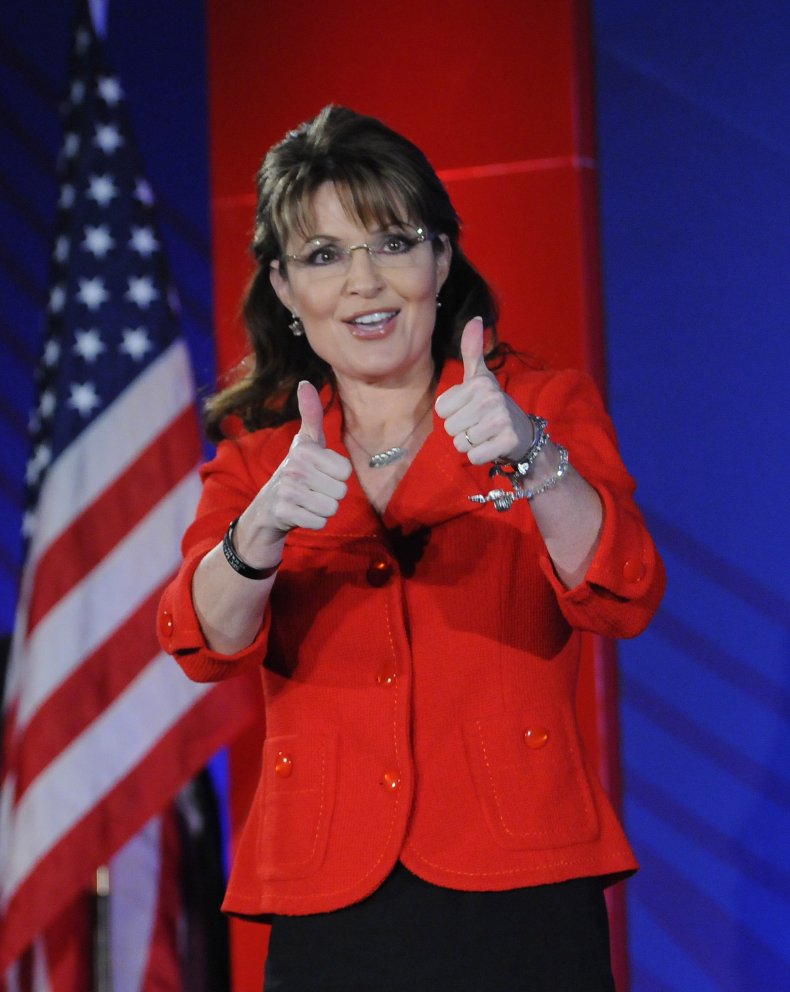 Former governor of Alaska Sarah Palin has quite a long CV when it comes to college, and a community college sits among her alma mater.
First, she enrolled in the University of Hawaii at Hilo, before quickly transferring to the Hawaii Pacific University in Honolulu.
It was then that Palin attended community college, attending North Idaho College.
Stints in the University of Idaho in Moscow and Matanuska-Susitna College in Alaska followed, before Palin eventually returned to the University of Idaho to achieve her bachelor's degree in communications.
Amy Tan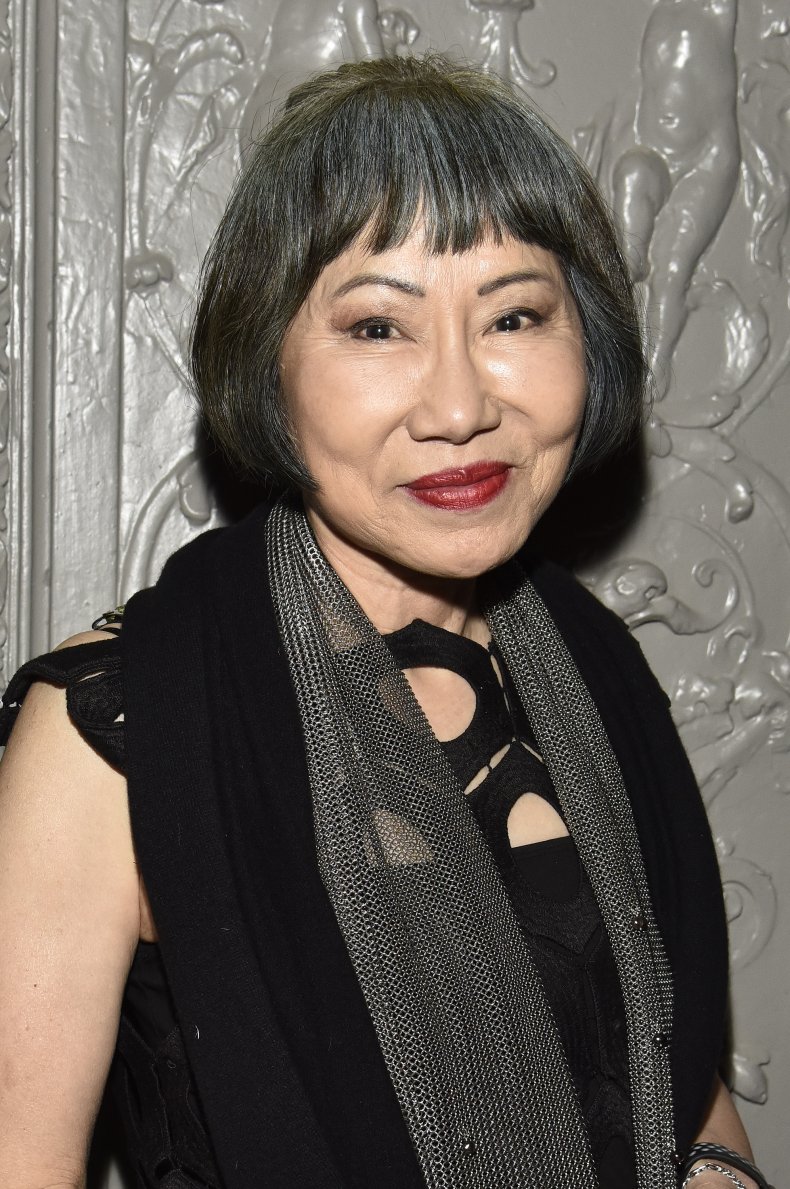 Author Amy Tan is best known for her bestselling novel The Joy Luck Club, which was made into a movie in 1993 by director Wayne Wang.
Tan had initially planned to attend Linfield College, as per her mother's wishes, but followed her boyfriend to San Jose City College, where she changed her major from pre-med to English and linguistics.
She later said of her decision: "Perhaps it was the only decision I could have made. I didn't have a lot of money, and I was putting myself through college."
Studies at Jose State University, UC Santa Cruz and UC Berkeley followed, with Tan, earning a bachelor's degree in English and a master's degree in linguistics before she released her debut novel in 1989.
John Walsh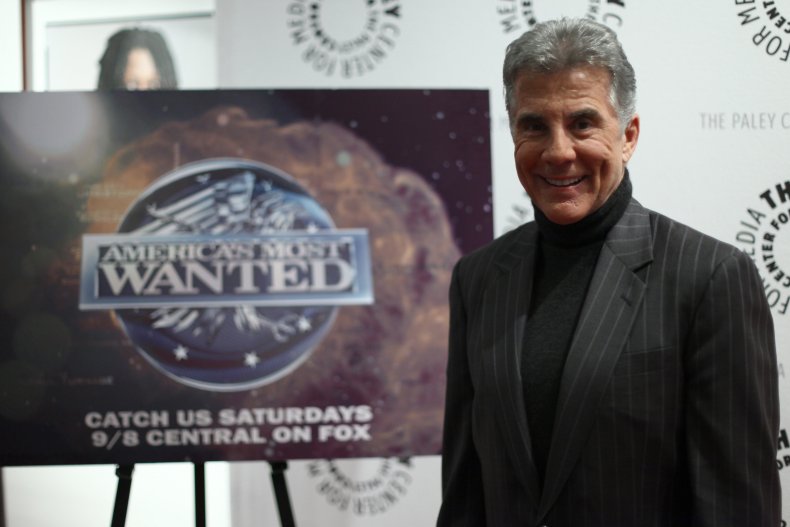 John Walsh is best known as the host of America's Most Wanted, as well as for his legislation reform and victim advocacy following the murder of his son in 1981.
The broadcaster attended Cayuga Community College before eventually graduating from the University at Buffalo with a degree in history.
James Dean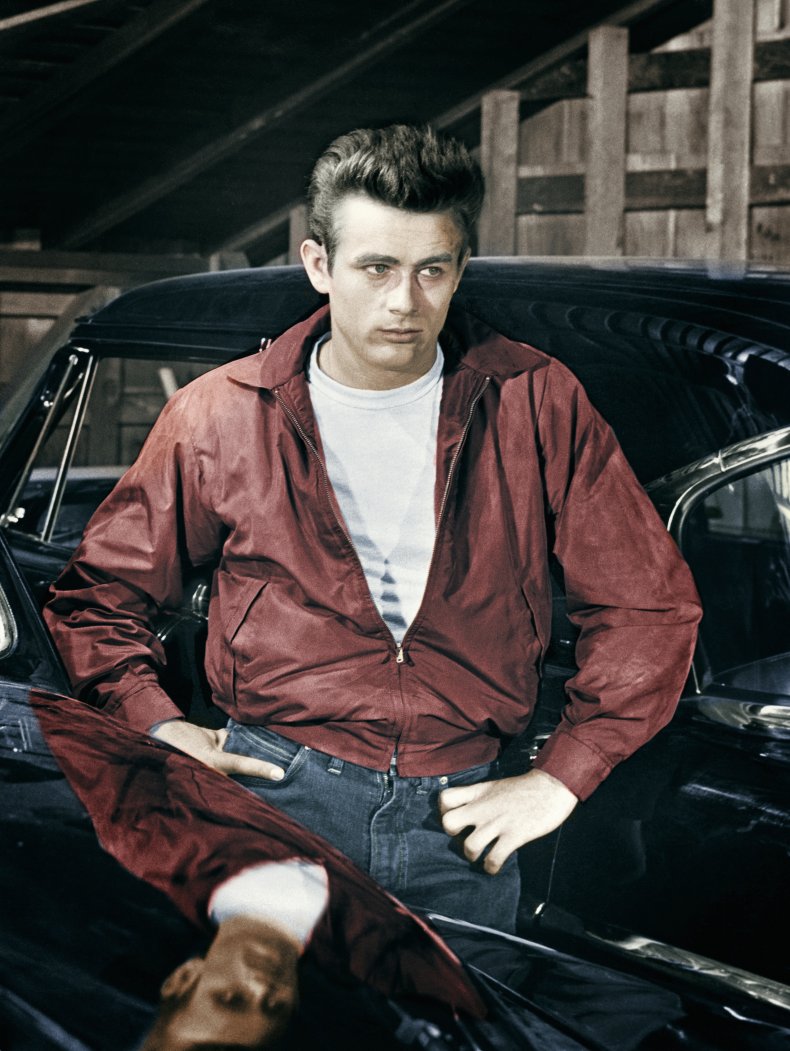 Before he was a rebel without a cause, James Dean was a strong student who enrolled at Santa Monica College, where he majored in pre-law.
While at Santa Monica College, Dean played for the college basketball team alongside his studies.
However, when he later transferred to UCLA for a semester, he changed his major to drama, and later dropped out to pursue his acting career.
Original posted at www.newsweek.com